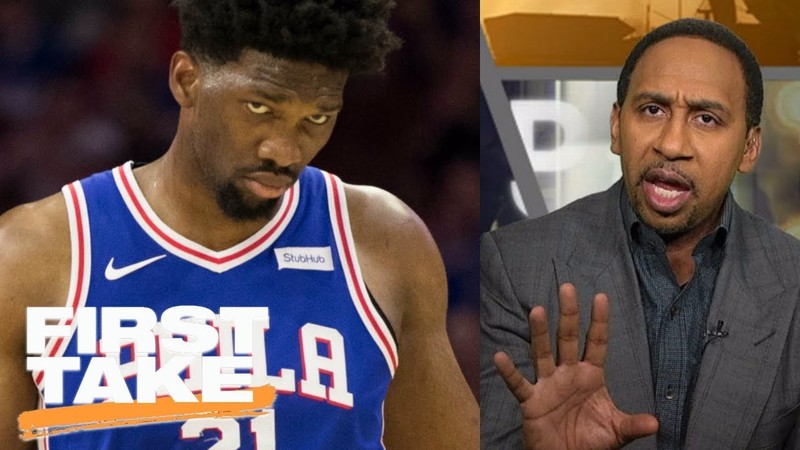 What's up basketball fans! I am here again @dwin0603 to give you another exciting basketball discussion for another episode of NBA Talk, and today we will talk about the latest news and updates for the 2019 offseason! Let's start!

The Philadelphia 76ers are one of the teams that improved a lot this offseason. Despite losing Jimmy Butler to the Miami Heat, the Sixers were able to land all-star big man Al Horford and decent shooting guard Josh Richardson. They also retained Tobias Harris which is set to have a breakout season with the SIxers now that Jimmy Butler is gone. He can now have more touches and playing time without Butler on the floor.
In an Episode of ESPN's First Take, Stephen A. Smith stated that the Sixers is the team that he thinks will make it to the NBA Finals.
Horford will be their major addition which can help them to a strong postseason run. Horford is an all-around center. He can run the floor, shoot from the outside and can score in the painted area. He can also protect the rim. That would be a major upgrade on both ends of the floor. The duo of him and Embiid will be tough to stop in the offense.
Even though they also lost one of the best three-point shooters in the league, JJ Redick, Ben Simmons is expected to show up in terms of his shooting ability. He is working on his jump shot throughout the offseason so expect that he will be able to show new things this upcoming season. Simmons is aready a dominant player without shooting threes, so he would surely be unstoppable if he really adds up a decent jumper in his game.
They are just one basket away from the Eastern Conference Finals last season before Kawhi Leonard hits the legendary fadeaway game winner, so let's see how far can the Sixers go in the playoffs now that Leonard is now in the Western Conference.
That is all for today folks! I would love to hear your thoughts about this article, so drop your comments now and let's have some basketball talk. 😁

Promo Links:
https://www.sportstalksocial.com/@dwin0603
https://www.marlians.com/@dwin0603
https://www.palnet.io/@dwin0603
https://friendster.io/dwin0603
https://www.facebook.com/hooppress/
https://www.facebook.com/nbacourtvision/?modal=admin_todo_tour
https://jamaa.com/profile/dwin0603