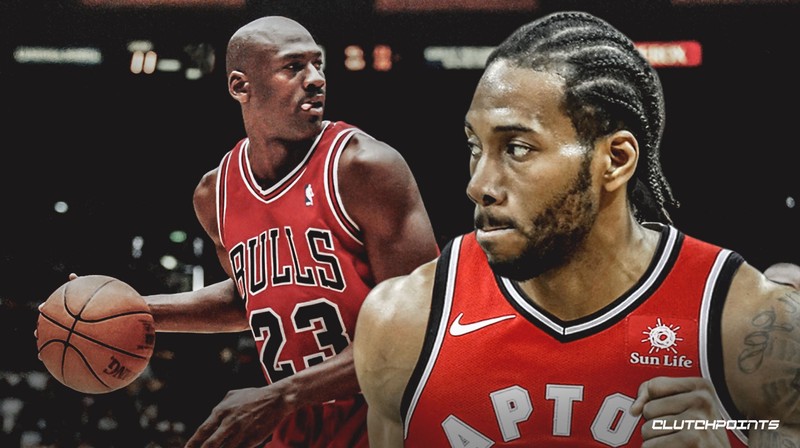 What's up basketball fans! I am here again @dwin0603 to give you another exciting basketball discussion for another episode of NBA Talk, and today we will talk about the latest news and updates for the 2019 offseason! Let's start!

Kawhi Leonard just finished a spectacular season winning the 2018-2019 NBA championship dethroning the Golden State Warriors almost single-handedly. Kawhi just shows the world that he is one of the best individual players we have ever seen in NBA history. With just a season with his new team after the Spurs granted his trade request, he led the Toronto Raptors to its first-ever championship.
Throughout the playoffs last season, he just showed that he can lead a team, have his impact felt and cement his legacy with that historic playoffs run all the way to winning the Finals. He will surely be considered as one of the best to ever play the game.
And as his game evolves, he's starting to become like the Greatest of all-time, Michael Jordan. His skill set, his impact in the game, his dominance defensively, it's remarkable and can compare to MJ's game.
What are their similarities? of course, a big hand. That's why he was called "The Klaw". MJ has huge hands too, just remember how he handles the ball with ease and faking opponents with one hand. Then, being a lockdown defender. MJ can give you all you need defensively. He's an elite defender and also won Defensive Player of the Year award like Kawhi Leonard. And most importantly, their impact in the game. Leonard is not as good as MJ offensively, but he can impact the game just like how MJ can. One thing they're very similar is their fadeaway jump shot. Kawhi perfected it just like how MJ did.
To sum it up. Kawhi Leonard always shows the world that he is the best player on the court on both ends of the floor every single night, which is very similar to Michael Jordan.
That is all for today folks! I would love to hear your thoughts about this article, so drop your comments now and let's have some basketball talk. 😁

Promo Links:
https://www.sportstalksocial.com/@dwin0603
https://friendster.io/dwin0603
https://www.facebook.com/hooppress/
https://www.facebook.com/nbacourtvision/?modal=admin_todo_tour
https://jamaa.com/profile/dwin0603