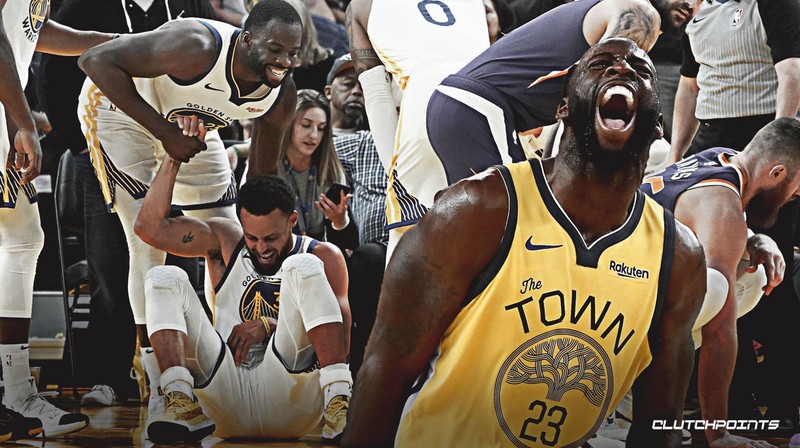 What's up basketball fans! I am here again @dwin0603 to give you another exciting basketball discussion for another episode of NBA Talk, and today we will talk about the hottest and latest news around the NBA. Let's start!
Draymond Green is one of the most competitive players in the NBA. He always expresses his emotions with nothing to fear. He is outspoken and he will never back down. And after Stephen Curry broke his hand, Green still believes that the Warriors can make it to the playoffs.
Green knows that it will even be harder with Steph out due to injury. He and D'Angelo Russell will be the ones carrying the team starting from now. But despite all that, the defensive specialist is still full of confidence about their team.
As of the moment, things are not looking good for the Warriors this season. They are below the standings and there is nothing going well for them. Is it really the end of an era? Is their dominance already over? Well, for Draymond Green, the season is far too long and it's very early to rule the Warriors out of playoff contention. Let's see if they can get better in the next coming months.
That is all for today folks! I would love to hear your thoughts about this article, so drop your comments now and let's have some basketball talk. 😁
Promo Links:
https://www.sportstalksocial.com/@dwin0603
https://friendster.io/dwin0603
https://www.facebook.com/hooppress/
https://www.facebook.com/nbacourtvision/?modal=admin_todo_tour
https://jamaa.com/profile/dwin0603