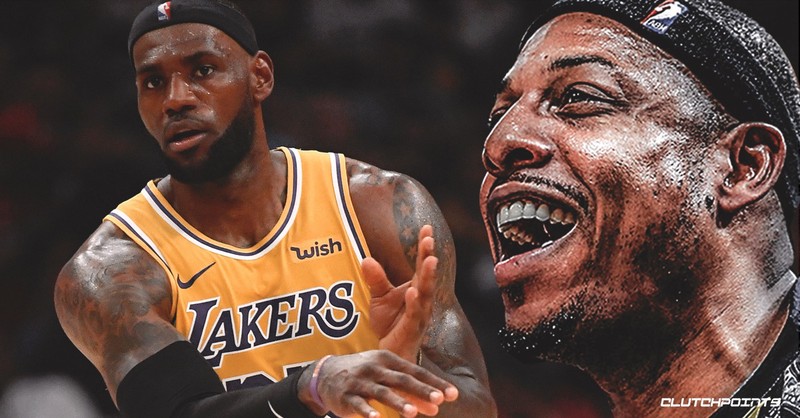 What's up basketball fans! I am here again @dwin0603 to give you another exciting basketball discussion for another episode of NBA Talk, and today we will talk about the hottest and latest news around the NBA. Let's start!
The Los Angeles Lakers are living up to the expectations as they have lost only one game out of their first six games. LeBron James and Anthony Davis together are outstanding. They play together well and the team is in the right direction. The Lakers and the Clippers are the two best teams in the Western Conference as expected and they delivered in the first two weeks of the regular season.
Many fans believe that the Clippers are still better than the Lakers because of the fact that Paul George isn't even playing for them but they are already looking like a championship contender.
Paul Pierce is known to give major predictions about the league and when he was asked about who's the second-best team in the West, he answered and said that the Los Angeles Lakers is his pick as the second-best team in the West.

It's early to say but those two teams are really playing well. This will be a rivalry and expect that this will be the major debate of the season. Let's take a look at Paul Pierce's whole statement.
That is all for today folks! I would love to hear your thoughts about this article, so drop your comments now and let's have some basketball talk. 😁

Promo Links:
https://www.sportstalksocial.com/@dwin0603
https://friendster.io/dwin0603
https://www.facebook.com/hooppress/
https://www.facebook.com/nbacourtvision/?modal=admin_todo_tour
https://jamaa.com/profile/dwin0603