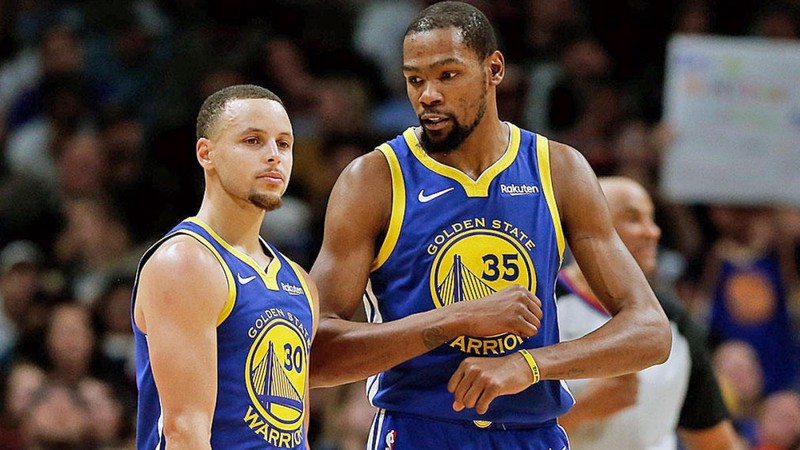 What's up basketball fans! I am here again @dwin0603 to give you another exciting basketball discussion for another episode of NBA Talk, and today we will talk about the hottest and latest news around the NBA. Let's start!
Steph Curry and Kevin Durant are two of the best players in the league today. They are two of the top five players today and they accomplished amazing things in their time together with the Golden State Warriors. They went to three consecutive Finals appearances and won two. They are arguably one of the best duos to ever play in the history of the league.
But now, both of them will missed almost the entire season due to serious injuries. Durant suffered an Achilles injury during the 2019 NBA Finals. He signed with the Brooklyn Nets this past summer but he's likely to miss the entire 2019-2020 season. Meanwhile, Steph Curry recently broke his hand this season and will likely miss three months.
KD supports Curry and said that he is hoping to see Curry recover and come back stronger.

Curry and Durant are the two best players in their respective teams. And they are two of the best players that are fun to watch. So, we will surely miss seeing them playing on the court. Let's hope for a fast recovery for KD and Curry.
That is all for today folks! I would love to hear your thoughts about this article, so drop your comments now and let's have some basketball talk. 😁

Promo Links:
https://www.sportstalksocial.com/@dwin0603
https://friendster.io/dwin0603
https://www.facebook.com/hooppress/
https://www.facebook.com/nbacourtvision/?modal=admin_todo_tour
https://jamaa.com/profile/dwin0603