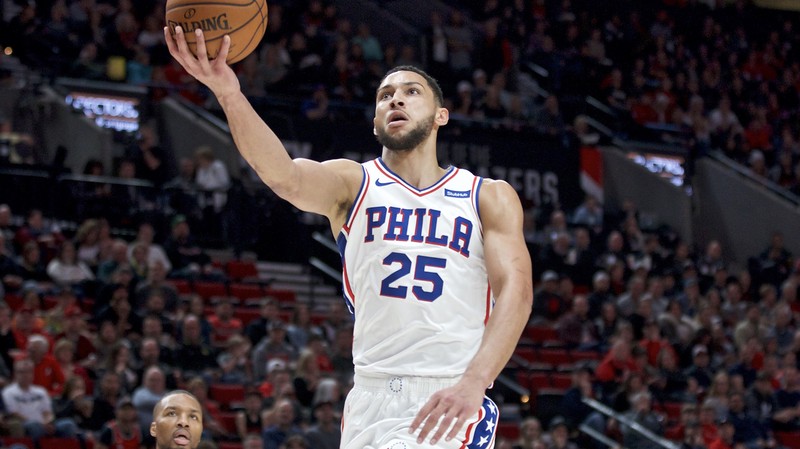 What's up basketball fans! I am here again @dwin0603 to give you another exciting basketball discussion for another episode of NBA Talk, and today we will talk about the hottest and latest news around the NBA. Let's start!
The Philadelphia 76ers had a hot start this season winning 5 straight games to open the 2019-2020 season. They were the best team before Joel Embiid was suspended after a brawl with Karl-Anthony Towns. And due to Embiid's absence, the Phoenix Suns handed them their first loss of the season.
But now that Joel Embiid is back in their lineup, the Sixers are set to dominate again but the bad news is, their superstar point guard Ben Simmons suffered an injury during their game against the Utah Jazz. He left early in the second quarter due to a right shoulder soreness.
According to The Athletics' Shams Charania, Ben Simmons suffered a minor sprain in his right shoulder. He will be re-evaluated on Thursday. In only ten minutes of action, Ben Simmons put up 2 points and 2 assists before leaving the game. We know how important Simmons is for the Sixers. They will miss him and everything that he is doing on the court to help the team. He is a big part of their success this season. And due to his absence, the Utah Jazz won the game.
Simmons is averaging almost 16 points a game and more than 8 rebounds and 8 assists. That's a huge blow for the Sixers. Let's hope for a fast recovery.
That is all for today folks! I would love to hear your thoughts about this article, so drop your comments now and let's have some basketball talk. 😁

Promo Links:
https://www.sportstalksocial.com/@dwin0603
https://friendster.io/dwin0603
https://www.facebook.com/hooppress/
https://www.facebook.com/nbacourtvision/?modal=admin_todo_tour
https://jamaa.com/profile/dwin0603