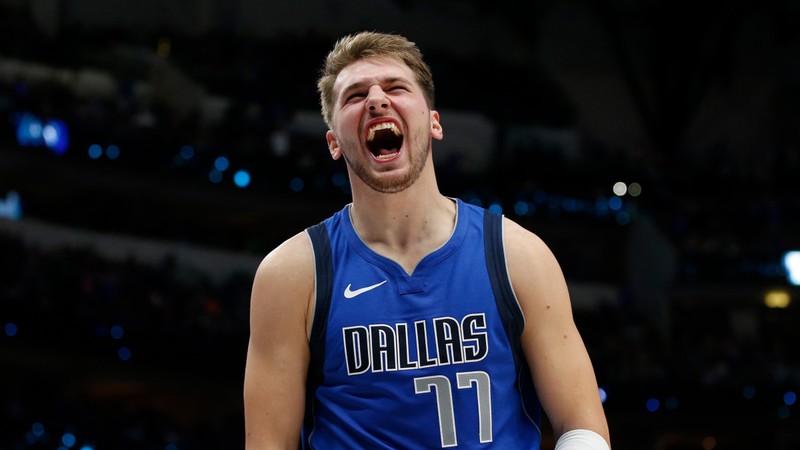 What's up basketball fans! I am here again @dwin0603 to give you another exciting basketball discussion for another episode of NBA Talk, and today we will talk about the hottest and latest news around the NBA. Let's start!
Through the first week of the 2019-2020 NBA season, the Dallas Mavericks looks fine and they are in the playoff picture with a 6-4 record. It's all thanks to young Slovenian superstar Luka Doncic who has been the main reason for their success. Luka is playing at an MVP level already at 20 years of age. He is set to make history and he continuously producing great numbers every night.
Luka is averaging 27.7 points, 10.8 rebounds and 9.1 assists a game. Just look at that stats. He's a monster. He's 6th in scoring, tied at 10th in rebounding and 2nd in assists.
At his young age, Luka already achieved unbelievable awards. He won Euro League MVP when he was 18 years old and was drafted in the NBA 3rd overall. In his rookie year, he put up incredible rookie numbers averaging 21.2 points, 7.8 rebounds and 6 assists winning Rookie of the Year. And now in his sophomore year, he has been outstanding.
Looking at his game at his age, we can say that he's already on his prime, but man, he's only 20, what can he possibly achieve when he turns 28 and reaches his highest potential? The sky is the limit for this kid.
That is all for today folks! I would love to hear your thoughts about this article, so drop your comments now and let's have some basketball talk. 😁

Promo Links:
https://www.sportstalksocial.com/@dwin0603
https://friendster.io/dwin0603
https://www.facebook.com/hooppress/
https://www.facebook.com/nbacourtvision/?modal=admin_todo_tour
https://jamaa.com/profile/dwin0603