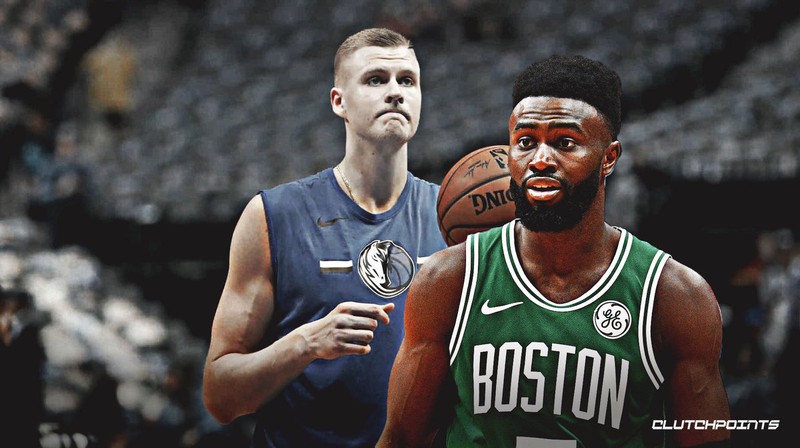 What's up basketball fans! I am here again @dwin0603 to give you another exciting basketball discussion for another episode of NBA Talk, and today we will talk about the hottest and latest news around the NBA. Let's start!
Kristaps Porzingis is a promising young star that the Dallas Mavericks acquired during the summer to pair with Slovenian star Luka Doncic. The Dallas Mavericks had a great start this season looking like a playoff contender in the Western Conference.

But, did you know that Kristaps Porzingis almost ended up being a Celtic in 2017? Yes, the Celtics offered a tempting group of assets for the young power forward. And the Celtics even included Jaylen Brown in the package.

It was a blockbuster trade that could've change the fate of both franchises. The Celtics offered Jaylen Brown together with a future first-round pick which the Knicks could've used to draft another young and talented power forward in Lauri Markkanen. The Knicks rejected the trade and they should've been regretting it now. Look at how good Jaylen Brown today. While Markkanen is a type of player with a playing style like Porzingis.
That is all for today folks! I would love to hear your thoughts about this article, so drop your comments now and let's have some basketball talk. 😁

Promo Links:
https://www.sportstalksocial.com/@dwin0603
https://friendster.io/dwin0603
https://www.facebook.com/hooppress/
https://www.facebook.com/nbacourtvision/?modal=admin_todo_tour
https://jamaa.com/profile/dwin0603