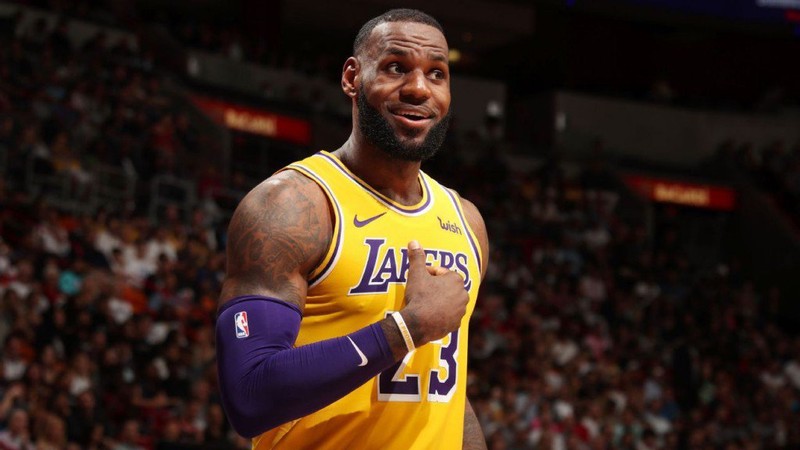 What's up basketball fans! I am here again @dwin0603 to give you another exciting basketball discussion for another episode of NBA Talk, and today we will talk about the hottest and latest news around the NBA. Let's start!
Many people think that Kawhi Leonard is the new king and the new best player in the world after he brought a championship to the Toronto Raptors. He was acknowledged as the greatest player in the planet while LeBron James is taking a long break after missing the playoffs.
But this season, LeBron James is hungry and he is ready to reclaim his title of being the best player on the planet. With the Lakers' strong start with the best record in the league as of now, LeBron is putting the world on notice that he is still the King.

The fact is, Kawhi Leonard and the Toronto Raptors would not have won the Finals is Kevin Durant was healthy. If Kevin Durant was healthy, the series is over in 5 games. Or even if just Klay Thompson was healthy, the Raptors wouldn't have won it.
This season, LeBron James is dominating the league putting MVP numbers. While Leonard is sitting some games because of load management. But at the end of the season, James and Leonard will battle for the MVP award for sure. But also, do not forget Giannis Antetokounmpo, Paul George, James Harden, and the sophomore Luka Doncic.
That is all for today folks! I would love to hear your thoughts about this article, so drop your comments now and let's have some basketball talk. 😁

Promo Links:
https://www.sportstalksocial.com/@dwin0603
https://friendster.io/dwin0603
https://www.facebook.com/hooppress/
https://www.facebook.com/nbacourtvision/?modal=admin_todo_tour
https://jamaa.com/profile/dwin0603