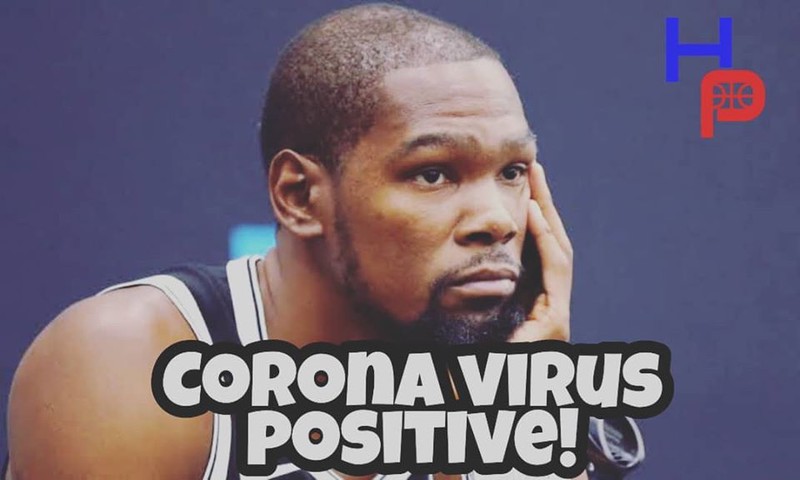 What's up basketball fans! I am here again @dwin0603 to give you another exciting basketball discussion for another episode of NBA Talk, and today we will talk about the hottest and latest news around the NBA. Let's start!

The Corona Virus of also known as COVID-19 has been a crisis all around the world. Almost every part of the world has been quarantined to avoid the spreading of the virus. And because of this, almost every sport has been canceled or suspended, including the sports we love, the NBA. This situation is really hard. It's sad that we weren't able to watch our favorite sports but the saddest part about this is the news that even NBA players aren't safe against the Corona Virus. The world was shocked when the first NBA Player Rudy Gobert of the Utah Jazz tested positive for the virus. Then, later on, his teammate Donovan Mitchell also tested positive. A few days later, Detroit Pistons' forward Christian Wood also tested positive. And today, it was superstar forward Kevin Durant of the Brooklyn Nets tested positive for the virus. And there are reports that there are three other Nets players who were also positive.
This is really getting worse. Let's pray and hope that everything comes back to normal and pray for the virus to disappear.
Follow us on IG: @hooppress.ph
Follow and like us on Facebook: https://www.facebook.com/hooppress/
Subscribe to our Youtube Channel: https://www.youtube.com/channel/UCV5SEzBoquyjgpe3jtJisKQ?view_as=subscriber
That is all for today folks! I would love to hear your thoughts about this article, so drop your comments now and let's have some basketball talk. 😁

Promo Links:
https://www.sportstalksocial.com/@dwin0603
https://friendster.io/dwin0603
https://www.facebook.com/hooppress/
https://www.facebook.com/nbacourtvision/?modal=admin_todo_tour
https://jamaa.com/profile/dwin0603