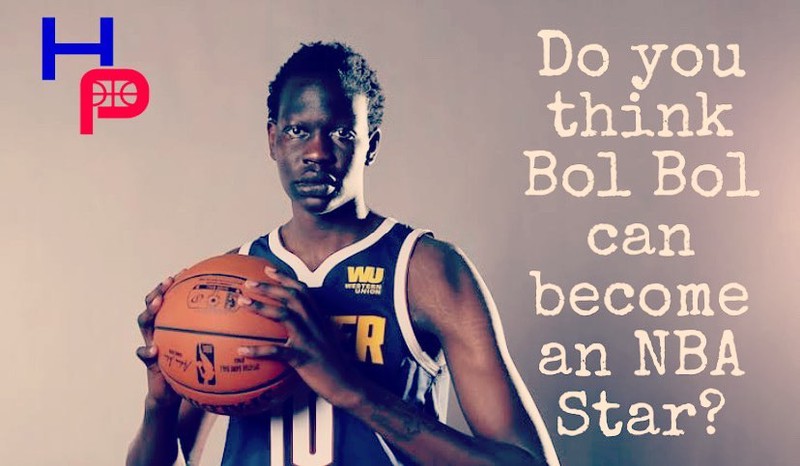 What's up basketball fans! So, we are back again guys. I am @dwin0603 and I am here to give you some NBA News and rumors today as we stay home to keep prevent the spreading of the Corona Virus.
What do you think about Bol Bol? Can he become an NBA Star? What are your first impressions?
Look at his stats in his first two NBA games with the Denver Nuggets.
16 pts, 10 rebs, 6 blks in 32 minutes against the Washington Wizards
15 pts, 3 rebs, 3 ast, 2 blks in 35 minutes against the New Orleans Pelicans.
Those are impressive stat lines. He's got a lot of potential on both ends of the floor and he's really taking advantage of his height and length. So, what do you think? Can he become a star? Did the Denver Nuggets steal a gem in the past NBA Draft?
Thoughts?
#bolbol
#nbaisback
#basketball
#thebubble
#denvernuggets
#nba
Follow us on IG: @hooppress.ph
Follow and like us on Facebook: https://www.facebook.com/hooppress/
Subscribe to our Youtube Channel: https://www.youtube.com/channel/UCV5SEzBoquyjgpe3jtJisKQ?view_as=subscriber
That is all for today folks! I would love to hear your thoughts about this article, so drop your comments now, and let's have some basketball talk. 😁

Promo Links:
https://www.sportstalksocial.com/@dwin0603
https://friendster.io/dwin0603
https://www.facebook.com/hooppress/
https://www.facebook.com/nbacourtvision/?modal=admin_todo_tour
https://twitter.com/dwin0603
https://jamaa.com/profile/dwin0603
https://www.linkedin.com/in/aldwin-napiza-a82904188/