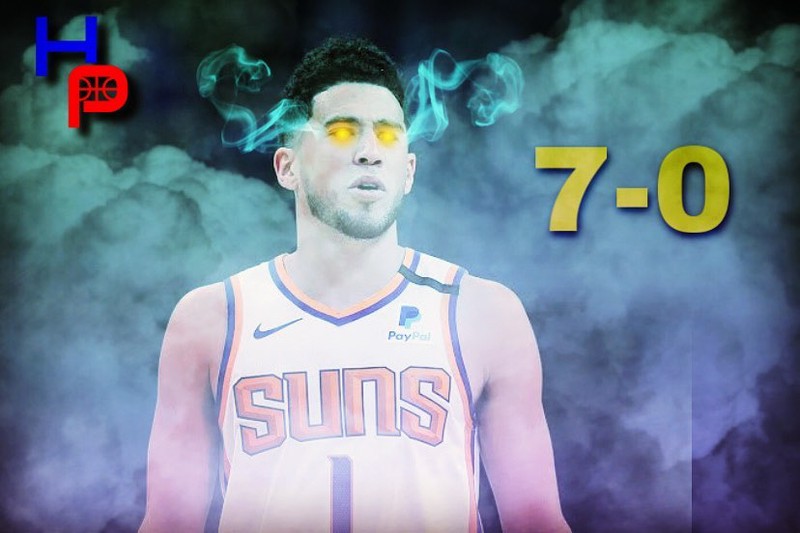 What's up basketball fans! So, we are back again guys. I am @dwin0603 and I am here to give you some NBA News and rumors today as we stay home to keep prevent the spreading of the Corona Virus.

The Phoenix Suns are now 7-0 in the bubble after defeating the Philadelphia 76ers, 130-117 on Tuesday night. The Suns are the only undefeated team since the NBA restart. Devin Booker led the Suns with his consecutive 30+ points games. 🔥🔥🔥
Still, even with a perfect 8-0 in the bubble, the Suns are unlikely to make the playoffs. A tight battle will take place this weekend for the 8th and final spot for the playoffs in the Western Conference.
#devinbooker
#nbarestart
#basketball
#phoenixsuns
#playoffs
#nbaplayoffs
Follow us on IG: @hooppress.ph
Follow and like us on Facebook: https://www.facebook.com/hooppress/
Subscribe to our Youtube Channel: https://www.youtube.com/channel/UCV5SEzBoquyjgpe3jtJisKQ?view_as=subscriber
That is all for today folks! I would love to hear your thoughts about this article, so drop your comments now, and let's have some basketball talk. 😁