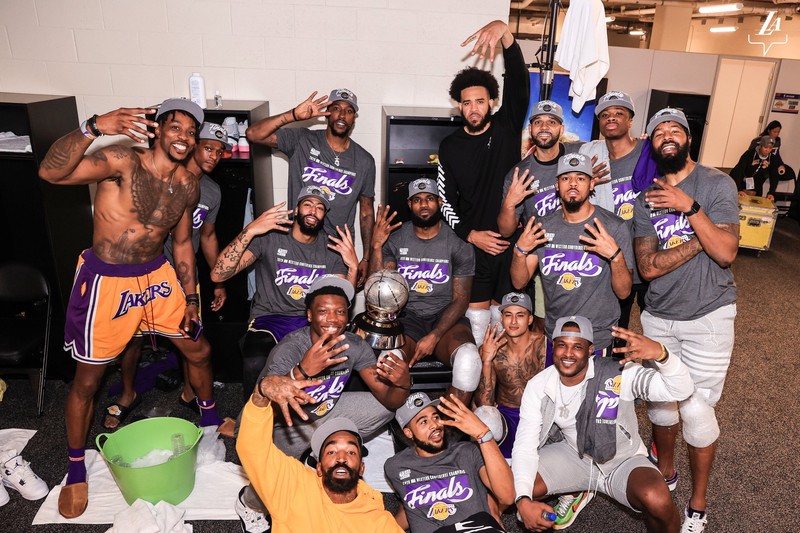 What's up basketball fans! So, we are back again guys. I am @dwin0603 and I am here to give you some NBA News and rumors today as we stay home to keep prevent the spreading of the Corona Virus.

What a beautiful way to end the season today as the Los Angeles Lakers are now NBA Champs once again! It's been an incredible journey for them to win in the bubble. It's been very tough since the early days of the pandemic. It means a lot of hardships, sacrifice, and determination for a team to be strong in this kind of time. But after all of the challenges, the Lakers emerge as the best team and win it all.
And our Finals MVP is non-other than "The King", LeBron James! give some damn respect to the man! He's always been the best player in every team he's played and he carries them to win championships. This man is unbelievable. He's a real example of greatness. And winning this championship for the late Lakers legend Kobe Bryant is a thing of beauty. He did not let him down. He gave Los Angeles a championship and put the franchise where it belongs. Wow! Congratulations to the Lakers Nation! This season is incredible. Can't wait for the next season to start!
Let's check out some highlights from Game 6.
Follow us on IG: @hooppress.ph
Follow and like us on Facebook: https://www.facebook.com/hooppress/
Subscribe to our Youtube Channel: https://www.youtube.com/channel/UCV5SEzBoquyjgpe3jtJisKQ?view_as=subscriber
That is all for today folks! I would love to hear your thoughts about this article, so drop your comments now, and let's have some basketball talk. 😁