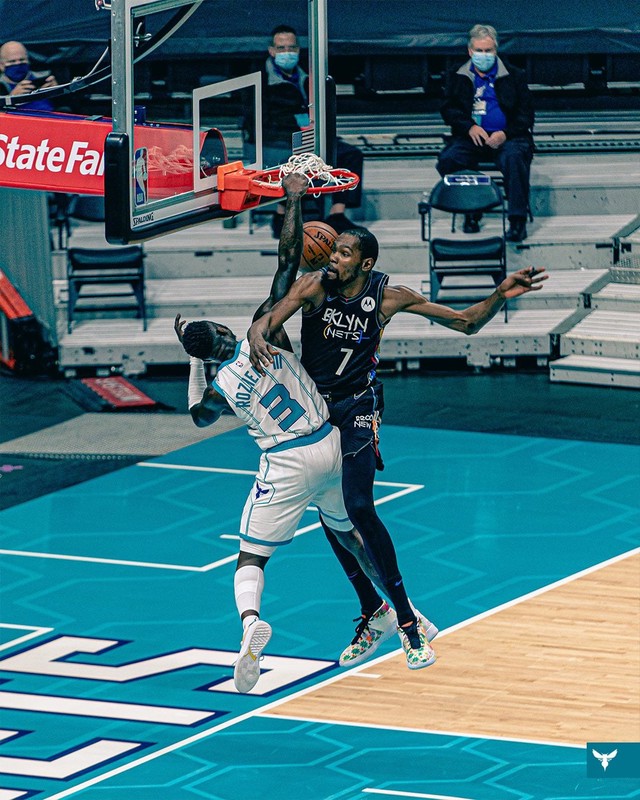 What's up basketball fans! So, we are back again guys. I am @dwin0603 and I am here to give you some NBA News and rumors today as we stay home to keep prevent the spreading of the Corona Virus.

Terry Rozier of the Charlotte Hornets is playing incredible basketball this season averaging 20.8 points, 3.4 rebounds, and 2.8 assists. The Hornets had a fine start. They are the 9th seed in the Eastern Conference with a 3-2 record. Rozier is proving what he's worth and still has a lot of ceiling. Will the Charlotte Hornets make the playoffs this season? Let's see.
Check out Rozier's dunk on KD!
Follow us on IG: @hooppress.ph
Follow and like us on Facebook: https://www.facebook.com/hooppress/
Subscribe to our Youtube Channel: https://www.youtube.com/channel/UCV5SEzBoquyjgpe3jtJisKQ?view_as=subscriber
That is all for today folks! I would love to hear your thoughts about this article, so drop your comments now, and let's have some basketball talk. 😁