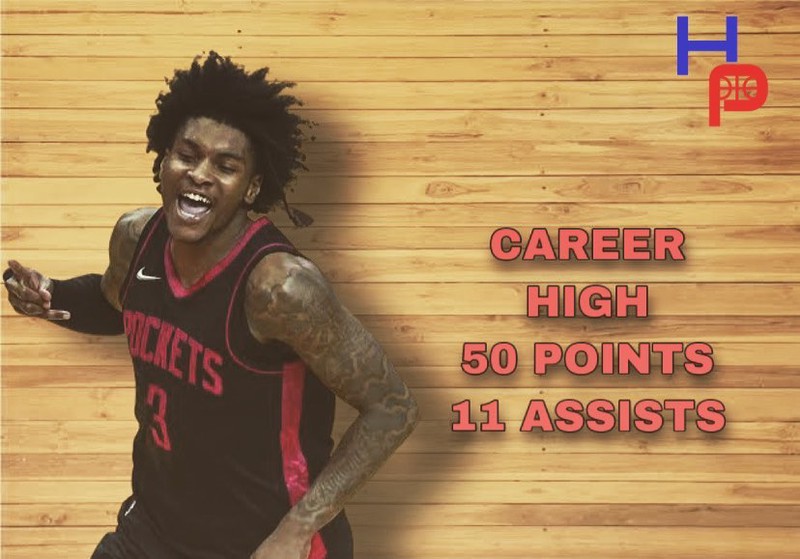 What's up basketball fans! So, we are back again guys. I am @dwin0603 and I am here to give you some NBA News and rumors today as we stay home to keep prevent the spreading of the Corona Virus.

KEVIN PORTER JR. with a career-high 50 points. 🔥
The Houston Rockets defeated the Milwaukee Bucks 143-136 led by Kevin Porter Jr.'s career-high 50 points and 11 assists. Looks like the Houston Rockets found a gem or we can say that he is a steal because the Cleveland Cavaliers trade Porter Jr. in exchange for a second pick. He has a lot of potentials. Even other players say that he is a left-handed Russell Westbrook. This kid has a lot of room to grow. He will become a better player and has star potential.
And also, he became the youngest player in NBA history with 50 points and 11 assists.
#houstonrockets
#kevinporterjr
#milwaukeebucks
#nba
#basketball
Follow us on IG: @hooppress.ph
Follow and like us on Facebook: https://www.facebook.com/hooppress/
Subscribe to our Youtube Channel: https://www.youtube.com/channel/UCV5SEzBoquyjgpe3jtJisKQ?view_as=subscriber
That is all for today folks! I would love to hear your thoughts about this article, so drop your comments now, and let's have some basketball talk. 😁