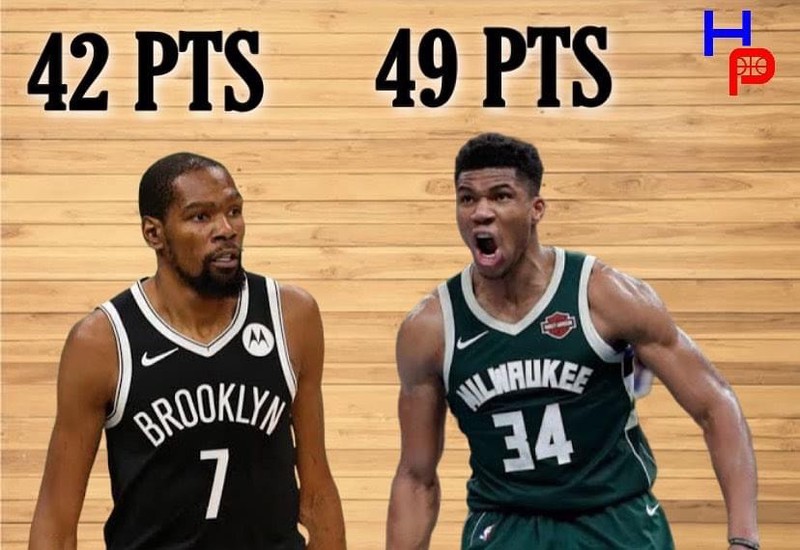 The Milwaukee Bucks defeated the Brooklyn Nets, 117-114 led by Giannis Antetokounmpo's 49 pts, 8 reb, 4 ast and 3 stl while Kevin Durant finished the night with 42 pts, and 10 reb. KD missed the game tying three with 3.6 secs remaining in the game and the Bucks walked away with the W.

Khris Middleton added 26 pts, 11 reb, and 6 ast while Jrue Holiday had 18 pts. For the Nets, Kyrie Irving chipped in 20 pts, 7 reb, and 6 ast but not enough to help KD get the win.
Do you think the Bucks are a threat against the Nets in the playoffs? If James Harden played, would it be different? Thoughts?
#giannisantetokounmpo
#kevindurant
#milwaukeebucks
#brooklynnets
#nba
#basketball