What's up basketball fans! I am here again @dwin0603 to give you another exciting basketball discussion for another episode of NBA Talk, and today we will talk about Hassan Whiteside and his chances to be traded to the Los Angeles Lakers. Let's start!

The Los Angeles Lakers have a little chance of getting their desire superstar in free agency. Kevin Durant and Kyrie Irving would likely be a Knicks, Kawhi Leonard might sign with the Clippers, and Klay Thompson might stay in Golden State. Now, the Lakers have only a few options to load up in the summer and worst possible thing to happen is they might fail to get a top tier free agent.
The Lakers are lacking pieces at the frontcourt. Their wings are fine but they also needed more shooters. But I think the biggest problem is the center position. L.A. needed a legit center and I think Hassan Whiteside might fit in. JaVale McGee is fine. He can contribute on both ends of the floor but he is not consistent. Hassan Whiteside already proved that he is a force from the inside. He's a tenacious rebounder and can score inside the paint. He also one of the best in protecting the rim. L.A.'s defensive problem can surely be solved by adding Hassan Whiteside.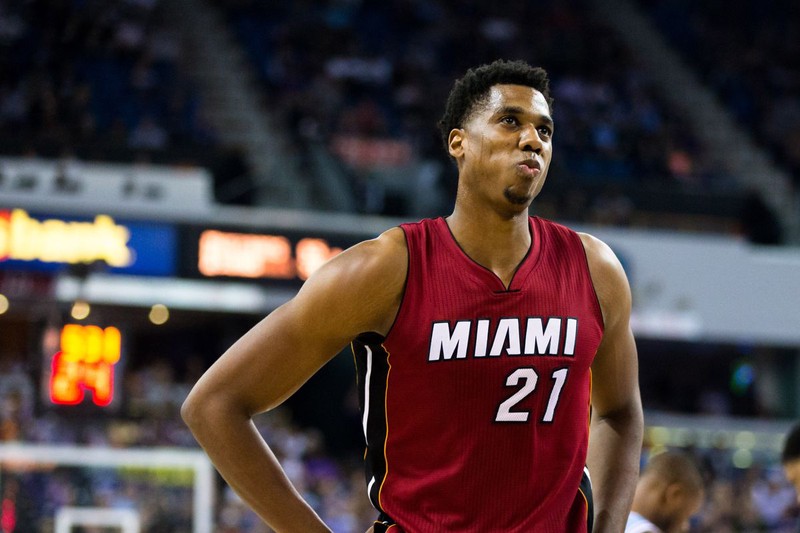 The trade could be L.A.'s first round pick which is projected to be in the top 10 in exchange for Whiteside. I think it' s a win for both sides. Miami would love to get rid of Whiteside because of Bam Adebayo's emergence while the Lakers will have their hands on one of the best centers they are craving off. James hasn't had a very talented center throughout his career and now is the chance. He can thrive with Whiteside because of his playmaking and passing ability. Whiteside will be of good use. They can also extend Whiteside for their future.
There is a big risk for the Lakers if they trade for Whiteside. Their chance of signing a top free agent will be harder because of Whiteside's 27 million dollars contract. But if the Lakers didn't get any other big names in the free agent market this summer, next season will be the same and the chance for a playoff spot will be harder again. So it's up to Magic Johnson and Rob Pelinka if they will be able to give LeBron and the Lakers the help that they needed.
That is all for today folks! I would love to hear your thoughts about this article so drop your comments now and let's have some basketball talk! 😁