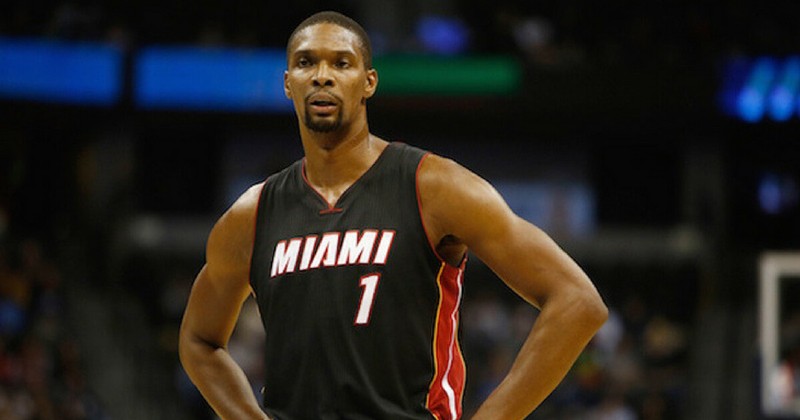 Not every athlete can have a successful and long career. There are a lot of talented guys who ended their career even before they wanted to stop. There's a lot of challenges for every NBA players like personal issues, family problems, injuries, media and many more. Injuries is one of the main reasons why players are ending their career early and many talents were wasted because of injuries. Some players coming from a severe injury ended up playing overseas or playing in lower level leagues but some are trying to make an NBA comeback just like Derrick Rose who played well last year for Minnesota. Everybody thought that he's already done and he should stop but last year he just made some great stints with the Wolves especially in the playoffs. What I'm trying to say is Derrick Rose can be an inspiration to others. Even though many players failed to make an NBA comeback, there's still hope for them. Now we're going to talk about some NBA players who should make a come back and revive their careers.
---
Amar'e Stoudemire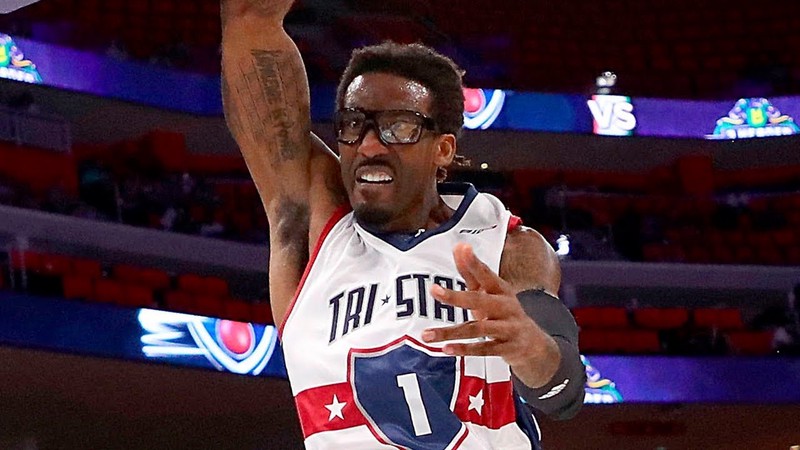 Let's talk about his achievements first, Amar'e Stoudemire was drafted 9th overall in the 2002 NBA Draft by the Phoenix Suns. He played with the Suns until 2010 and had a great stint there. He was named an All-NBA first teamer in 2007 and was included in team USA for the Olympics and won a Gold Medal there. Amar'e is also a 6-time All-star and one of the best power forwards in his prime. Amar'e also played for the New York Knicks from 2010 to 2015 and also had great years there with Carmelo Anthony. Amar'e was last seen playing in the NBA in 2016 with the Miami Heat. Amar'e suffered severe injuries with his knees and that held him back from becoming a total superstar. He averaged 18.9 points and 7.8 rebounds shooting 53.7 percent from the field.
Stoudemire is currently playing with the Tri State in the BIG3 League and he looks pretty fine there. He is playing well with the team and sometimes dominates his opponents. If you were watching the BIG3 league, you can see the difference in talent between Amar'e and his opponents. Amar'e is in a whole higher level even he's already 35 years old. In my opinion, he can still provide good numbers off the bench in any NBA team and can be the veteran who can mentor young guys. I believe he should try to make an NBA comeback.
---
Andrew Bynum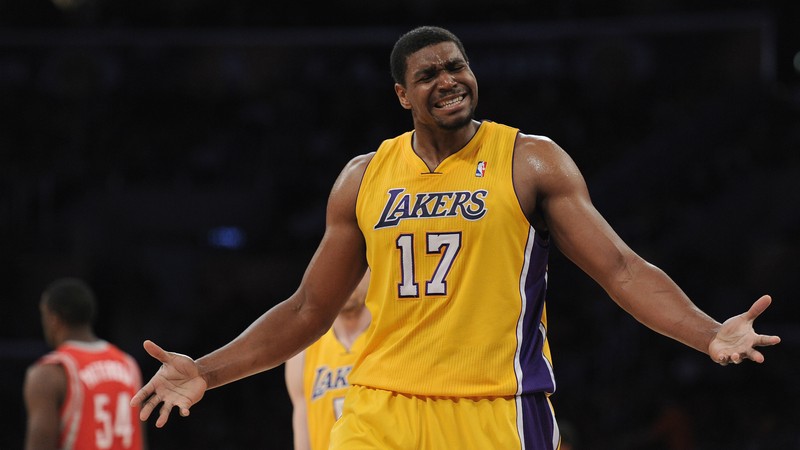 Andrew Bynum was selected 10th overall by the Los Angeles Lakers in the 2005 NBA Draft. Bynum averaged 11.5 points, 7.7 rebounds, 1.2 assists shooting 55.6 percent from the field. Bynum suffered a serious injury even before reaching his prime. But before this injury, he is already playing well and starting to become a dominating center in the league. He was also a big factor in L.A.'s 2 championships. In 2012 he was named an All-star and an All-NBA 2nd teamer. After that Bynum was traded to the Philidelphia 76ers. It was a blockbuster trade where the Sixers included their best player Andre Iguodala in the trade. Of course, the Sixers should regret this trade because Bynum never played a single game for Philly because he get injured and stayed injured.
The next season, Bynum signed with the Cleveland Cavaliers but still hasn't played well and the Cavs deal him with the Chicago Bulls only to be released. Bynum is a wasted talent. He can be one of the greatest centers in the league if he haven't been injured. He's so strong and big and I think he can still go head to head against today's big men.
Bynum recently announced that he wants to play again in the NBA. I believe there willl be teams that will have interest in the 30 year old center. Bynum can still provide great presence under the basket off-the-bench if he could stay healthy. Let's see if he will be signed this upcoming season.
---
Chris Bosh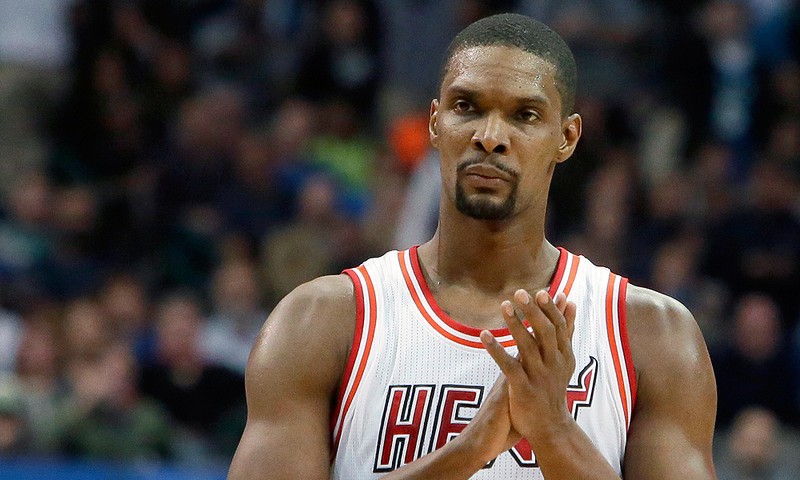 Who doesn't know Chris Bosh? He is one of the best power forwards in NBA history. He is a stretch big man who can shoot long range shots and had amazing inside skills. Bosh was drafted 4th overall in the 2003 NBA Draft by the Toronto Raptors. Ever since his rookie year he showed the NBA that he will become one of the best. Bosh played with the Raptors until 2010 before he signed with the Miami Heat to form the big three of him, LeBron James and Dwyane Wade. Bosh won 2 championships with the Heat.
Bosh had a unique case, he did not suffer from a severe injury but he was diagnosed with blood clots. He left the NBA because of his condition but still hasn't been ruled out the possibility of playing again in the NBA. If he became healthy and healed, I'm sure many teams will be interested in picking him up. He can still be the player he was in Miami and will be a big help for contending teams. Bosh has always been saying that he wants to be back, he wants to play ball again and he always expresses his feelings about his love with the game. I hope he can be healthy and be cleared to play again. Here are some statements from Chris Bosh.
"Yeah, it's still on my mind, Obviously, if it doesn't happen by February, I'm not stupid, but yeah, I'm still looking forward to that. I'm still trying to overcome that hump and trying to get something going. I'm looking forward to the challenge. I know I can still play some ball and be a 3-and-D guy for somebody out there." Bosh said on a potential comeback.