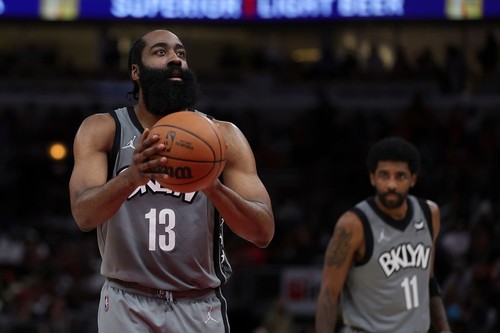 The Nets star leads the Bulls, and King James is the standout on a night of NBA slugfest. Nine games thrilled the NBA on Wednesday. The round was marked by the show of James Harden, who led the Nets in victory over top-ranked Chicago. LeBron James didn't win with the Lakers, but had a figurehead. There was also a big hit by Tyler Herro and the brilliance of RJ Barrett. Check out the best of the night in American basketball league.
MVP of the night
James Harden was the man of the round. He orchestrated the Brooklyn Nets' victory over the East-leading Chicago Bulls. The Beard scored 25 points and 16 rebounds.
LeBron's dunk
But the most beautiful dunk of the night was by LeBron James. The star set up the counter-attack, passed to Malik Monk, who used the table to pass the ball to LeBron's dunk. King James was the star of the night, with 34 points. Still, he could not prevent the Los Angeles Lakers from losing against the Sacramento Kings.