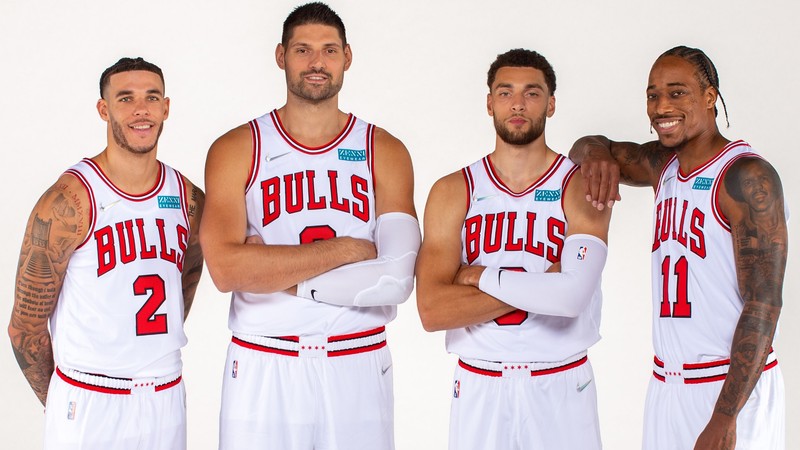 Hello everyone, wishing you the greatest week.. As all we know that the world has changed and unfortunately it's dangerous now.. So please try to stay safe..
By the way it's been quite long that i haven't been writing my thoughts about my love NBA, and this would consider as my comeback!
We are having the glorious 75th years of NBA and we would see full capacity at the arenas which is making me happy.. As all we know that last year was quite and miserable without supporters.. Thank God we have come this far and everyone could attend games.. Now we can hear their cheers! I also believe that this would raise players performances in big time.. Lots of players used to say that they hate to play in front of empty seats..
Anyways, Covid trouble continues but we have the crowd now.. It's way better in this way..
I'd like to start with the Chicago Bulls in my first content because they are making me happy as a Spurs fan.. I have witnessed their glorious days and i am really missing those days.. I still have their picture and matryoshka on my wall :)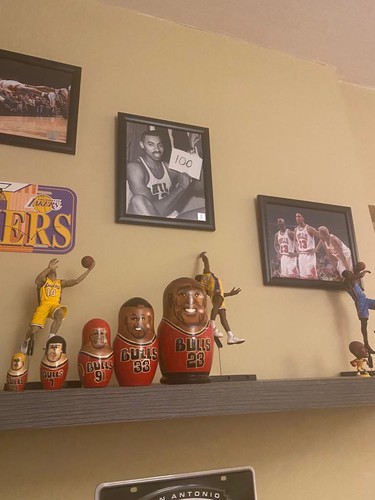 They have been waiting in last 23 years.. And i can easily say that they are hungary for the titles.. The crowd is amazing.. I believe today Bulls have one of the best and loudy crowds in NBA..
It's been about 45 days thay new season starts and now we have at least an opinion about teams.. There are some new created teams which really excites me a lot.. Like;
Chicago Bulls:
With the new comers Vucevic and DeMar DeRozan, the Chicago Bulls made me believe that they are one of the biggest contender for East Championship. After glorious 90's history they haven't really got anything and Bulls supporters are too hungry today! Legendary player MJ made them number one with 6 championships (twice 3-peat) which was quite impossible.. But after he retires from Bulls everything changed for them in a bad ways.. Their hunger just started that times.. Also there is a Lavine factor, he has the explosive power and he has the killer shots! If you have him and DeMar at the same time people would call you a big team, right?!
10 years later Bulls fans believed in big things again after they got D-Rose.. And yes, i also believed in them specially when Derrick Rose gained the MVP reward.. That was 2011, 3rd of May.. Derrick Rose became the youngest MVP in NBA history and in 2011 they have reached the Eastern Conference Finals again.. That could be their comeback if they could beat the Heat..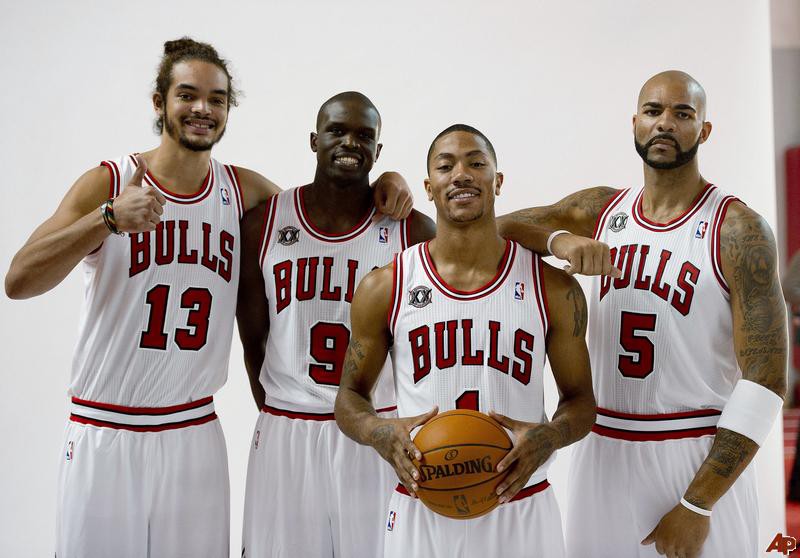 Eastern Finals has started great for Bulls and they beat the Heat at the first game at the American Airlines Arena.. I remember that Bulls fans started to sing championship songs but they have forgotten something.. The Big-3.. LeBron, Wade and Bosh.. They haven't realised that the Heat will take the next for games.. And that was their championship journey.. And i am still sure that no team could beat them on that time.. If there were no Big-3, Bulls could have won the Eastern title.. That was unfortunate for them. They could be Bulls comeback after all these years but Heat stopped them..
And.. 10 years later.. This season..
2 days ago they have beat the Clippers in Staples Center and i have watched the game live.. As we all know that it's hard to beat Clips in Los Angeles.. But the Bulls played big game.. They played just like big teams.. DeRozan's impact also making me so happy because i am big fan of him since his college days in Trojans.. Now he is playing his 13th season and he is one of the best mid-range shooter in the league now.. I believe he will help his team in important moments because he knows how to do it!
And yesterday night, they were still in LA and they completed their job by beating the Lakers in Staples Center! Oh sorry, the name just changed yesterday, now there is no Staples Center.. It's "Crypto.com Center now! I will write something about it soon but it makes me feel happy because we are all in this blockchain world and this name change could make an impact for all of us..
Anyways, Bulls are coming, they are coming strong and they have the hunger.. It will be so nice to watch them in this shape.. I hope they could be successful..
Thank you for reading me guys, see you soon!