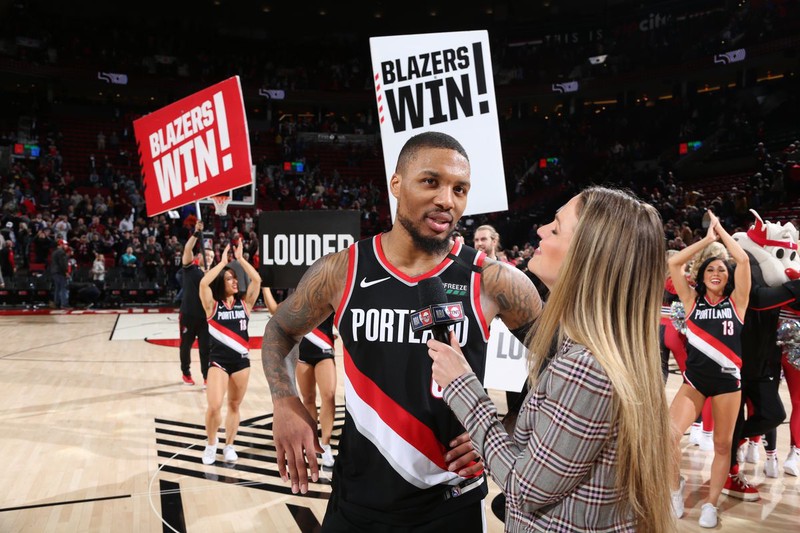 Damian Lillard, superstar of NBA and the Portland Trail Blazers. He has gone MAD again last night and broke his and Blazers record! 61 points now his career high number and it's also highest number in Portland Trail Blazers History.. He also grbbed 10 rebounds and dished 7 assists..On November 8th 2019 he scored 60 points against the Brooklyn Nets in Moda Center and that was the previous Blazers and Lillards records..
Dame also has tried 20 three-pointers in the game and he could managed to score 11 of them. And this was also record. Lillard joins Jr. Smith, Klay Thompson and Marcus Smart, who socred 11 three-pointers in a game.. Actually Smart has done that in 2 days ago.. That could mean that we could catch 12 or more this year. There are too many great 3 pointer shooters in NBA right now and i will wait for that..
Trail Blazers has stayed too behind of expactaions and they are at 10th spot on the Western Conference behind San Antonio Spurs and Memphis Grizzlies and trying to catch the 8th spot.. Also want to tell you that Portland Trail Blazers traded Anthony Tolliver, Kent Bazemore and their two NBA Drafts second round picks to Sacramento Kings exchanging for Caleb Swanigan, Trevor Ariza and Wendell Gabriel.. ESPN sources says that..
I love Lillard and we all see that he could manage to score 60+ points twice in 3 months.. I believe it must mean too much.. Hope he will continue his great plays and could carry his team Blazers to playoffs.. Thank you for reading..
Here you can watch his amazing 61 points performance👇👇👇