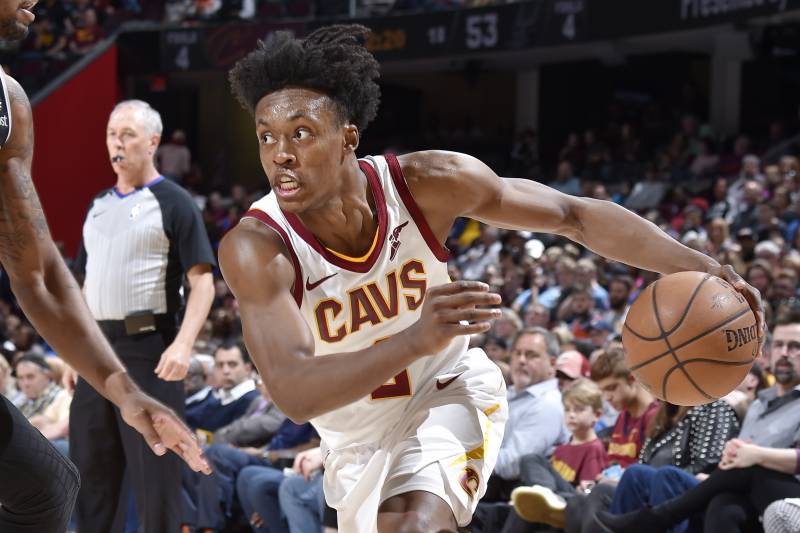 Even with smoothed lottery odds that suck the certainty out of tanking, one of the best ways to reach the top in today's NBA is to hit bottom.
Keep that optimistic spin in mind as we round up the five teams that profile as the worst in the league for the 2019-20 season.
Made up of shrewd rebuilders, panicked drain-circlers and aimless lost causes, this group isn't in any particular order. Every entrant is in line for a heap of defeats and a dreadful net rating, even if each one will arrive at its underwhelming destination in its own hapless way.
Memphis Grizzlies (and Not the Phoenix Suns)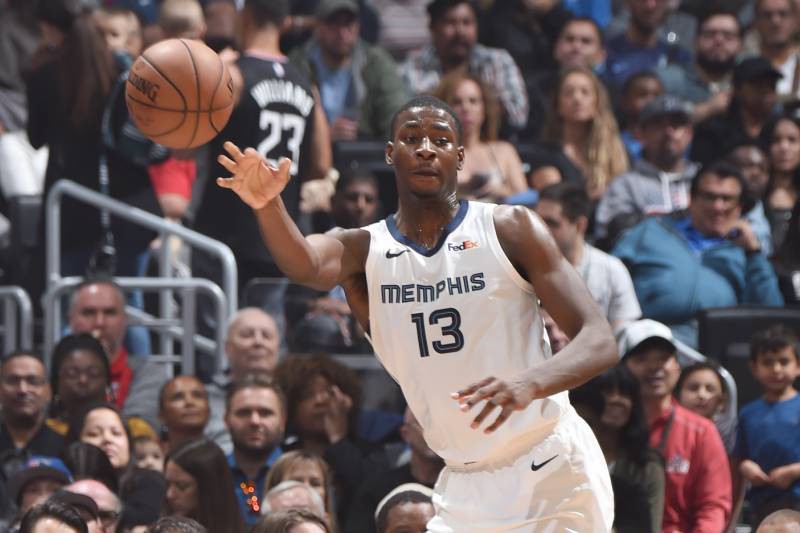 2018-19 Stats: 33-49, minus-2.4 net rating
Notable Additions: Brandon Clarke, Jae Crowder, Andre Iguodala, Josh Jackson, Tyus Jones, Ja Morant
Notable Subtractions: Avery Bradley, Mike Conley, CJ Miles, Chandler Parsons, Delon Wright
This spot easily could have gone to the Phoenix Suns, who finished a remarkable 14 games behind the second-worst team in the West last year. They have considerable ground to cover to get out of the cellar after a 19-win year.
The Suns have been awful for what seems like forever. They haven't won more than 24 games since 2014-15 and have been itching to get back into the playoff picture the whole time. Phoenix, ever shortsighted, is desperate for progress.
The Memphis Grizzlies are different. They've spent the offseason stripping down their roster by trading Mike Conley and accumulating future assets. They opportunistically absorbed Andre Iguodala into their salary-cap space with a first-rounder attached, and in an on-the-nose illustration of how their aims differ from Phoenix's, Memphis also got two future second-rounders and De'Anthony Melton from the Suns for taking on the unwanted salary of Josh Jackson.
Phoenix cleared room so it could pay Ricky Rubio $51 million to get ignored off the ball just like he did with the Utah Jazz, hoping the veteran can juice its 2019-20 win total. Meanwhile, the Grizz got younger and positioned themselves to keep their top-six protected 2020 first-rounder.
Memphis appears open to tanking/developing youth this season before getting good enough to feel comfortable conveying an unprotected first-rounder to the Boston Celtics in 2021.
The upcoming season can serve as a foundation for the Grizzlies. They have a new head coach, a new point guard in Ja Morant and a clear big-picture approach. The Suns, meanwhile, seem anxiously fixated on the immediate future.
That gives Phoenix an advantage in its quest for wins this year, which lands the Grizzlies (perhaps happily) among the bottom five.
Washington Wizards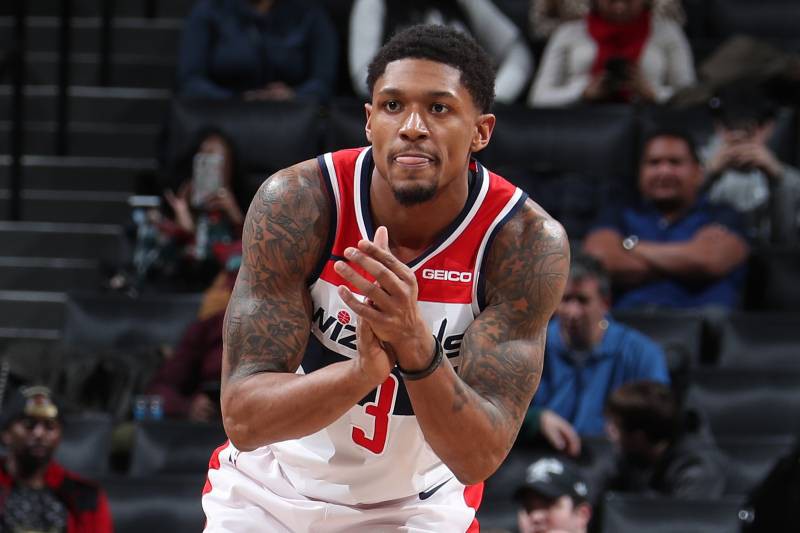 2018-19 Stats: 32-50, minus-2.7 net rating
Notable Additions: Davis Bertans, Rui Hachimura, CJ Miles, Ish Smith, Isaiah Thomas, Moritz Wagner
Notable Subtractions: Trevor Ariza, Jeff Green, Jabari Parker, Bobby Portis, Tomas Satoransky
Bradley Beal is the only justification for excluding the Washington Wizards from the bottom five.
He's the best player on any team considered for this group, and he spent most of last year proving he could handle the role of a primary scorer and creator. But even he isn't good enough to overcome the talent drain that befell Washington this summer.
Gone are Tomas Satoransky, Trevor Ariza, Jabari Parker, Bobby Portis and Jeff Green. Among Wizards regulars who finished the season on the roster, those five had the highest on-court net ratings of anyone not named Bradley Beal.
Don't forget Otto Porter Jr., who played 41 games in Washington before a midseason trade sent him to the Chicago Bulls.
Washington was a respectable 18-23 when Porter played and 14-27 without him. That means we can't necessarily assume the Wizards' 32-win total from last year is the baseline from which we're adding or subtracting in our outlook. Porter helped produce that modest total, and Washington was worse after dealing him.
The Wizards admittedly didn't lose any superstars this summer. But when their exits register as significant, it underscores a glaring dearth of talent. Isaiah Thomas, Ish Smith, rookie Rui Hachimura and CJ Miles still somehow come nowhere close to filling the void.
The Wizards profile as a crummy team before pricing in the possibility of a Beal trade, which could become increasingly likely as the losses mount. In other words: We know Washington's ceiling isn't high, but it's hard to be sure how low the floor could sink.
Charlotte Hornets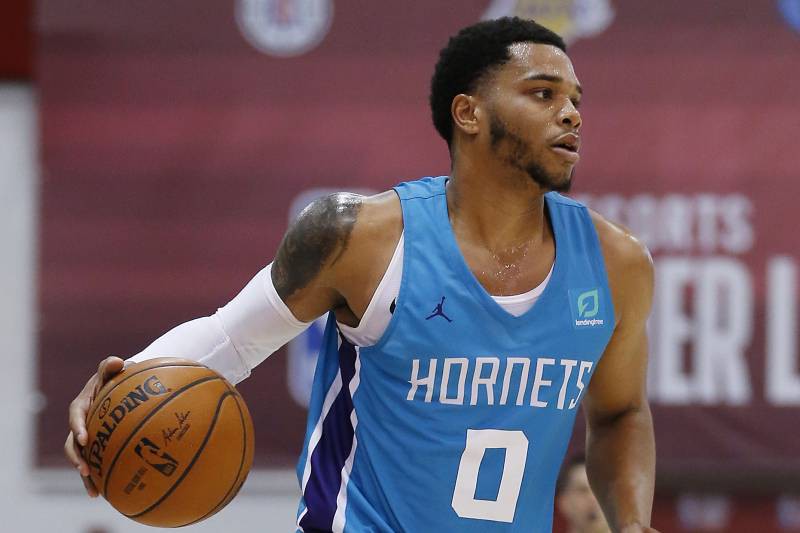 2018-19 Stats: 39-43, minus-1.3 net rating
Notable Additions: Terry Rozier, PJ Washington
Notable Subtractions: Jeremy Lamb, Tony Parker, Kemba Walker
The Charlotte Hornets might not be the worst team in the league next season—although their inclusion here means they have a shot—but they feel like the one with the bleakest outlook.
Every other outfit in this group of sad sacks has something going for it: a recent lottery standout, clean books, a young star or some semblance of a long-term vision.
What's Charlotte's shining beacon of hope? Terry Rozier on a three-year, $56.7 million deal?
The front office lost its two best players from 2018-19 because it lowballed one (Kemba Walker) and wouldn't top a bargain offer for the other (Jeremy Lamb). Miles Bridges, Malik Monk and P.J. Washington could all excite, but none profile as cornerstones. Everyone else is either unproven or overpaid.
Charlotte went 39-43 and came up two games shy of a playoff spot last year, easily the best finish of anyone here. If it seems harsh to drop the Hornets into this cluster after a relatively respectable season, remember that they downgraded their talent to a greater degree than any of the other four teams featured here.
Nobody else lost an All-NBA guard like Walker. We have to set our expectations accordingly.
Cleveland Cavaliers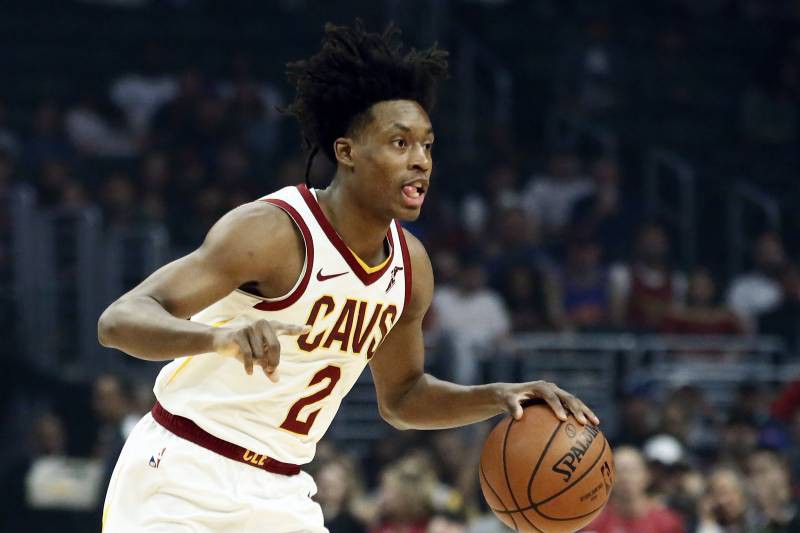 2018-19 Stats: 19-63, minus-10.0 net rating
Notable Additions: Darius Garland
Notable Subtractions: David Nwaba
If you're willing to argue Darius Garland will be a positive contributor as a rookie, you have more faith in a five-game collegiate sample than I do. And you're also probably unaware that in the last five years, only four rookie guards produced positive box plus-minus figures.
The odds overwhelmingly point to Garland taking lumps in his first season.
Despite Collin Sexton's second-half improvement in 2018-19, he still graded out as the sixth-worst player in the league, according to Jacob Goldstein's Player Impact Plus-Minus. With those two likely occupying the Cleveland Cavaliers' highest-usage roles, a massive loss total seems inevitable.
New head coach John Beilein, a respected teacher and communicator, may succeed in establishing a culture that produces sustainable success. But he's starting from zero at the highest level in the sport, has perhaps the least talented roster in the NBA and will (rightfully) prioritize development over winning.
The Cavs won 19 games last year, a number so low that it's hard to expect worse. They could improve on that victory total by accident. But even an unlikely 10-win leap would only get them to 29, which still would have ranked in the bottom five in 2018-19.
New York Knicks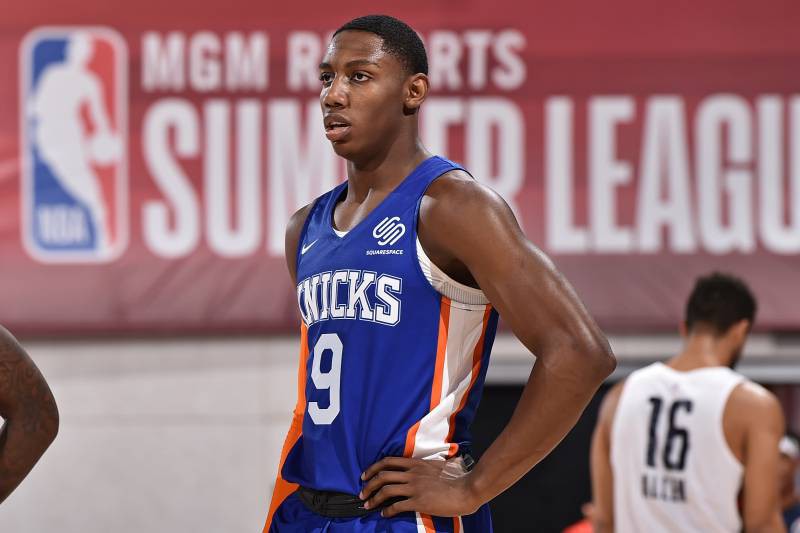 2018-19 Stats: 17-65, minus-8.9 net rating
Notable Additions: RJ Barrett, Wayne Ellington, Taj Gibson, Marcus Morris, Elfrid Payton, Bobby Portis, Julius Randle, Reggie Bullock
Notable Subtractions: DeAndre Jordan, Emmanuel Mudiay, Noah Vonleh
The New York Knicks' 2019 offseason was a paradox: one part triage and one part self-sabotage.
After missing out on free-agent targets of consequence, the Knicks pivoted to what they thought was the next best thing: middling veterans on short, generally reasonable contracts.
Elfrid Payton, Bobby Portis, Taj Gibson, Wayne Ellington and Reggie Bullock are all new, and all have either a team option or a partial guarantee on their 2020-21 salaries. Marcus Morris is on a straight one-year deal. Julius Randle, New York's most significant signee, has the rare luxury of two locked-in seasons until his own team option arises in the summer of 2021.
The flexibility New York bought by structuring so many contracts this way comes at a cost. Team options and partial guarantees don't create quite the same level of self-interest as true expiring status or player options, but it's still obvious the organization views its acquisitions as fallbacks or stopgaps.
Those acquisitions would be wise to look out for themselves.
That might not necessarily lead to selfish stat-chasing, but it'll be hard to cultivate anything approximating a team-first vibe in this setup.
Talk from head coach David Fizdale of buy-in and commitment to the cause will feel empty to a bunch of guys who could find themselves right back on the market next summer.
The youth on the roster makes things even more unwieldy.
RJ Barrett, Kevin Knox, Dennis Smith Jr. and Mitchell Robinson (who's good!) are all young, so they're more likely to hurt the process of winning than help it. They'll all need to play, though, because a team with as little chance at present success as the Knicks has to prioritize the development of talent that might matter in the future.
New York fielded the worst offense and third-worst net rating in the league last year. An unquestionable talent upgrade on paper—it would have been hard to trot out less talent—won't be enough to overcome inexperience and the deeper issues created by a risky offseason.