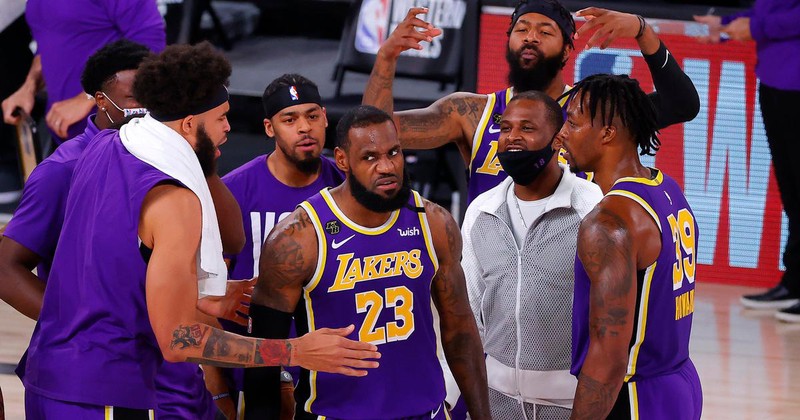 Hello everyone, wish you the best day with health..
Last night we had the final game in west, there will be no other game in there for this season.. Lakers just waiting for their opponent for the NBA Finals..
First i want to say something about LeBron James.. He has been acting just like "Alien" in this playoffs and it's seem he will keep dominate the floor.. Take a look at his last nights performance.. He played 40 minutes and created 38 points, 16 rebounds and 10 assists.. An easy triple-double in Conference Finals game.. Should i remind you that he is 35 years old and his energy never ends.. What a character.. What a player..!
At the other hand Denver Nuggets were brilliant in this seasons playoffs and we all need to congratulate them.. In first round they had a big come back against Utah Jazz.. Jazz had the lead with 3-1 in this series but Nuggets could able to win 3 games in a raw and they have beaten them 4-3.. I think they have believed it in big time right? I specially remember their 7th game.. That was big fight.. One of the biggest for this year..
In conference semi finals Nuggets had the Clippers.. Most of us believed that they would be eliminated because Clips got their big superstars and strong team.. And as expected Nuggets couldn't fight with them enough and series has arrived to 3-1 for Clips.. But.. But! They had the biggest beliefs i believe.. Wasn't it biggest surprise that Nuggets catch them from 3-1 and eliminate them? Just unbelievable.. They have won 3 games in a row again.. And this time their opponent was Clippers... Kawhi and Paul George..
When they have reached the Conference Finals they had a big opponent again.. But i believe they haven't had any more gas in their tanks (!).. They couldn't created another surprise and last night they said goodbye.. But, i want to congratulate them, thank them for their super energy.. They had the biggest desire for winning.. They have showed everyone what they really got.. I always remember Jokic and Murray, they have played great basketball in this playoffs..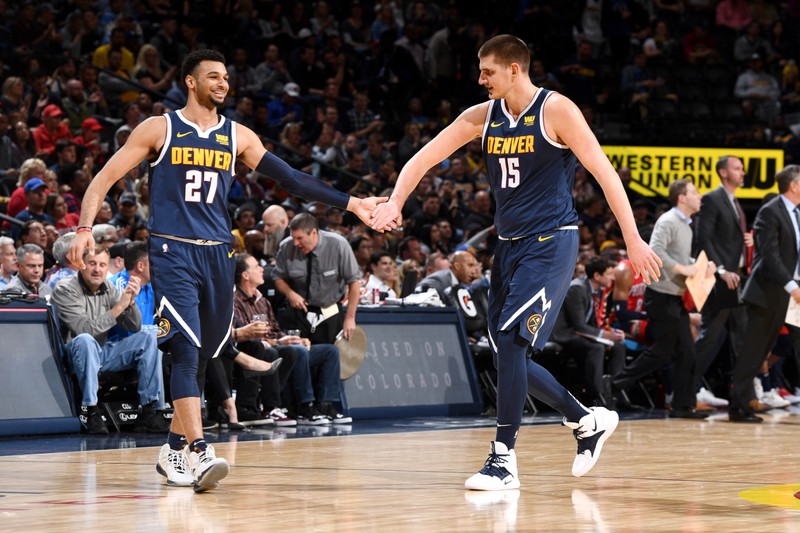 Let's check Lakers' regular season performance first..

They have played 71 games and their result were 52/19.. Not really bad for normal season right? And in playoffs they had 3 opponents and they have all beaten them with the same results.. (4-1):
Los Angeles Lakers 4-1 Portland Trail Blazers
Los Angeles Lakers 4-1 Houston Rockets
Los Angeles Lakers 4-1 Denver Nuggets
So, when we see this results we would easily say that the Lakers is above all of them.. Above the league.. Right? When we check the other favorite tea in West, we can say that the Clippers is not like them.. Clips were too soft in my opinion.. And i think we would name the biggest factor with the name of "LeBron James".. He could able to turn all these playoff games in positive way when he really wanted it..
Lakers is waiting for NBA Finals, tonight we are going to have Heat-Celtics Game 6.. If Heat won this one we are going to start NBA Finals on Wednesday.. Or we will wait little more if there will be a Game 7 is East side..
I believe Lakers will reach the NBA Championship.. And LeBron will brake another record.. Only Robert Horry and John Salley got championships with 3 different teams and LeBron will join them..
Thank you for reading..
Image Credits:
https://bit.ly/3mXKmos
https://bit.ly/2FXtfTk