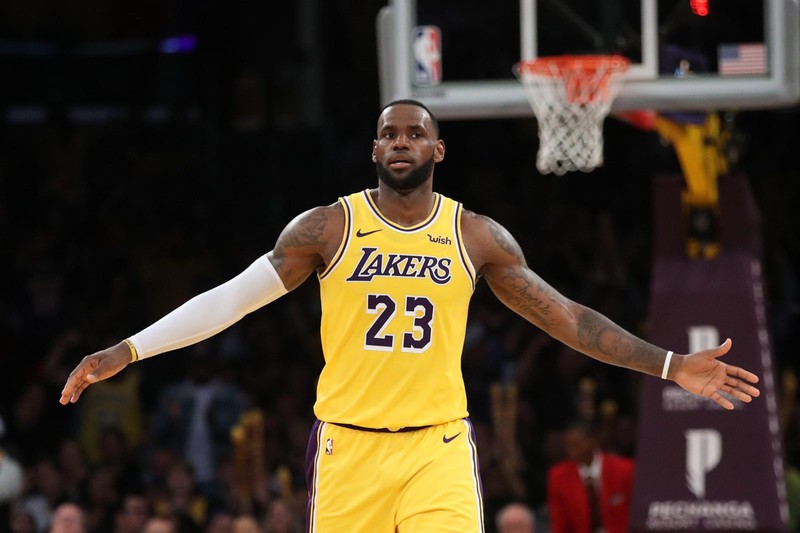 LeBron James, a living legend, right? Honestly i wasn't LeBron lover at the first but all changed in last 6-7 years. I knew him before he joins to the NBA, i believe he was ment to play in NBA when he was 14 years old. We all know his amazing stats when he plays in High School level.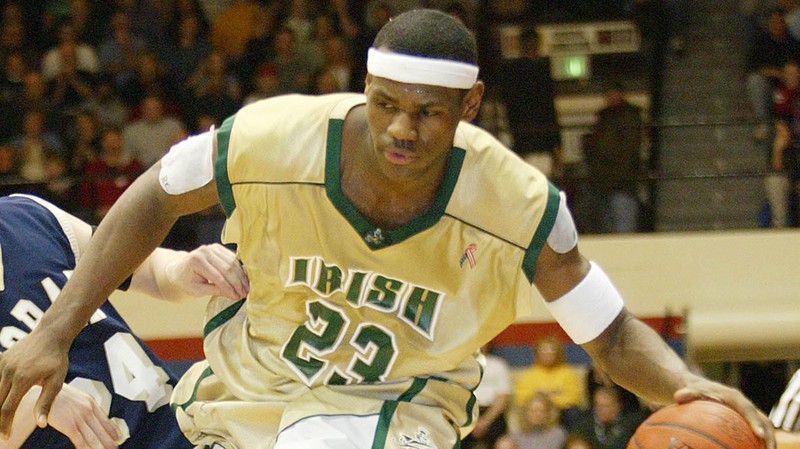 And now he is here and keeps climbing the ladders with passion and determination.. First of all he is chasing his 4th championships with his 3rd team Lakers. He is also playing his 17th season and this season he is on PG position. Isn't that amazing?
In 2003-04 season LeBron played as a Shooting Guard in his rookie season with Cleveland Cavaliers after that next 8 season he played as a Shooting Forward.. Later he became a Power Forward between 2012-14 with Miami Heat and he also played great in that spot. And if you check LeBron today you would see that he is on different spot which is "point guarding".. Yes, first time his career he is playing PG.. And he is playing amazing here too.. He is averaging 10.7 assists per game in this season and he is NBA assist king right now! Ricky Rubio is on the second spot with 9.3 assists per game.. Here we can understand that LeBron James is not a normal player, normal human being :)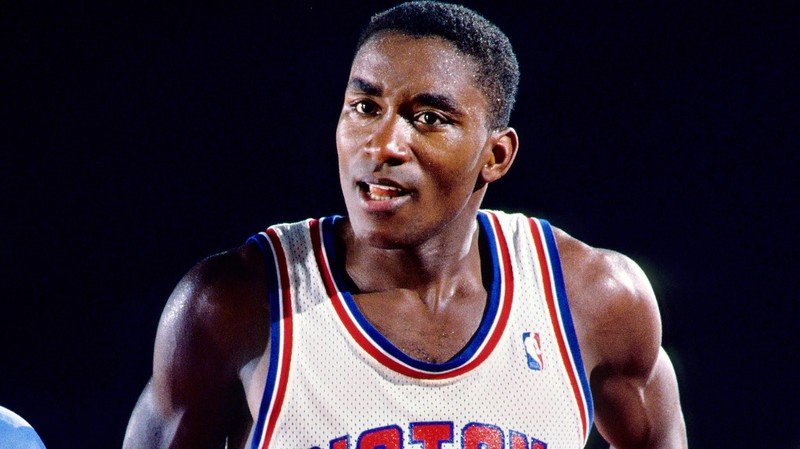 Do you remember Isiah Thomas? Not Isaiah, the old school magician.. People used to call him "Baby-Faced Assassin".. I remember him from 80's.. He was amazing an amazing Point Guard and helped his team Detroit Pistons to earn consecutive NBA championships in 1989 and 1990. He finished his NBA career with averaging 9.3 assists per game. He had 9.061 total career assists when he retired.. He was on the 8th spot in the All Time NBA Assists leader until yesterday! James has created 8 assists against Atlant Hawks in last game and he has surpassed the Thomas in All-Time NBA Assists list..


And Isiah Thomas responded him with great love and respect..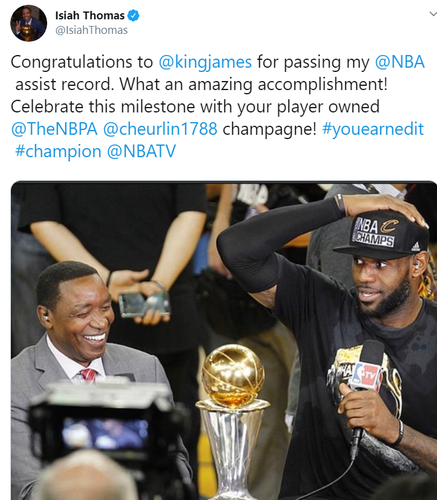 That's why we love this game right?!
Anyways, LeBron is still playing and he could play more if he wants.. We are all watch his amazing performances.. He is 35 yers old but he is still REALLY good! We are lucky because we have LeBron James in our era and we can watch him.. I want to thank him about his great performances.. And i wish that he could win one more championship with the Los Angeles Lakers..