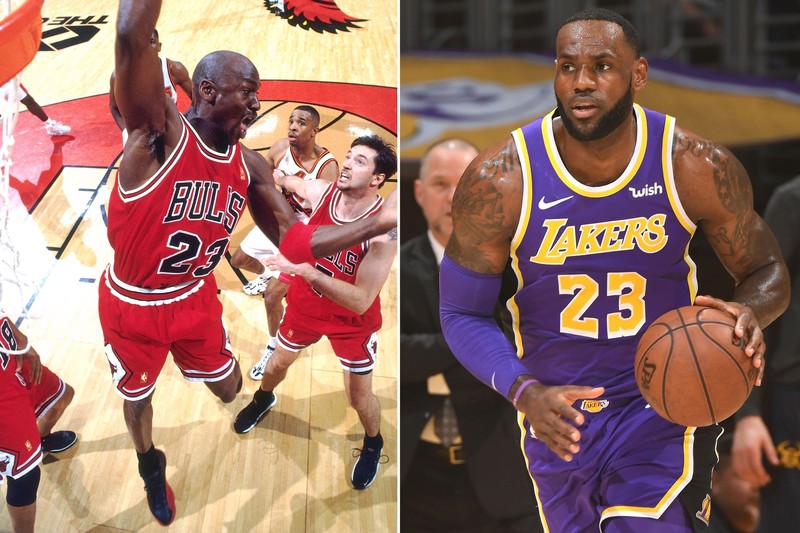 The Majesty, one of my idol, (other ones Bird and Kobe most of you knows) unarguable the best player in NBA history.. There are lots of great players but Jordan was the best for me and many of other would be agree with me..
But LeBron.. He is also superstar and he is still with us.. Still playing hard and chasing another championships with another team.. He wants to be the first player who gains NBA championships with 3 different teams..
Last time on 07 March 2019, LeBron surpassed Jordan in All-Time scoring list and said "I would never guessed this, to pass Jordan wasn't even a dream.. And yesterday Bron' passed MJ again one more time.. LeBron James last night scored his 7,328th Free-Throw, pass Jordan and moved to 5th row.. Jordan had 7,327 and he is now 6th in the list. Here you can check the list below..
(* Retired)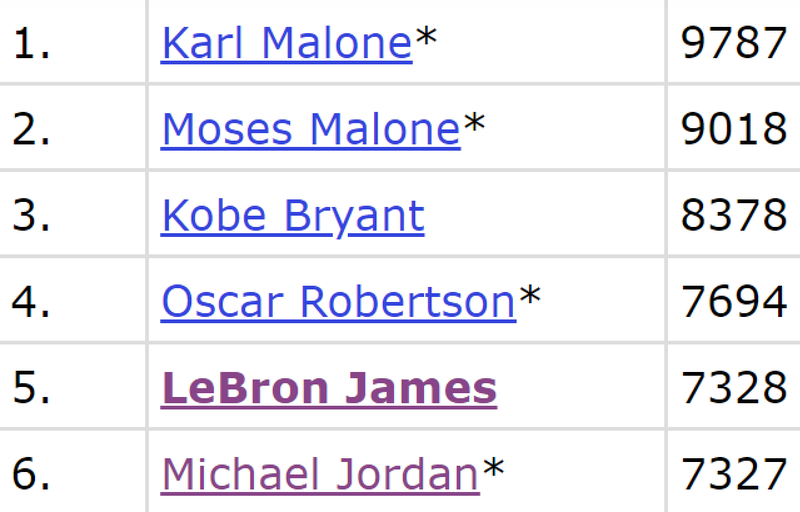 As we see LeBron is still playing and He could catch Oscar Robertson easily.. First 3 place seems to hard for LeBron and for any other players.. By the way i still want to say R.I.P. to Kobe and show my respect to him.. I still can't believe he passed away.. ☹️

Also 3 times MVP Moses Malone (1979 - 82 - 83) and 2 times MVP Karl Malone (1997 - 99) was great players, you would understand when you checked their Made Free-Throw counts.. Legends.. BEASTS!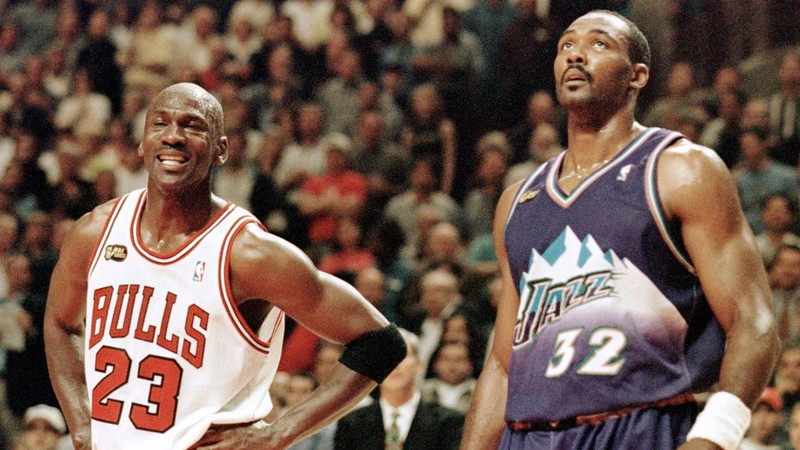 Also congratz to LeBron James, it is too hard to pass Michael Jordan at anything.. He is greatest player in last decade.. Kobe Bryant was before him and Jordan before Kobe... After LeBron retires we need another G.O.A.T.. Who will take his place? Harden? Antetokounmpo? Curry? Durant? Irving?
We will see..
Thank you for reading.. 🙌