Marcu Smart, Celtics Guard.. I love his playing and he is a very good defender.. I am sure lots of NBA fans will agree with me on this. He plays for his team and he could play 48 minutes! But he is not a perfect scorer, i mean yes he could play the last ball but he is averaging 12.5 points per game this season. And this is his career high. His team doesn't really need him to shoot, they have more good shooters.. I believe young coach Brad Stevens wants Smart to lead the team when he is on the floor and the team respects him a lot.. Anyways, last night was bit of weird for Smart because he did something really very hard.. Nearly impossible..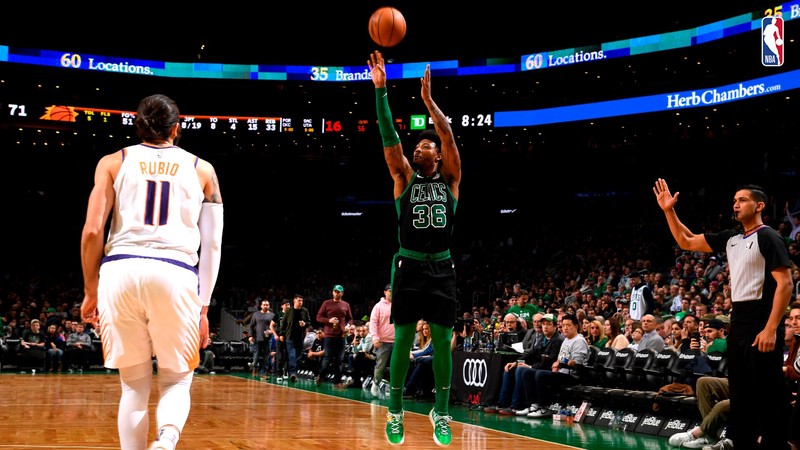 Smart, 25, he has the most amazing night in his career last night against the Phoenix Suns at the TD Garden. The game was too close and i have had great last 5 minutes.. In somehow Marcus Smart has shooted 22 times and those shots was from beyond the yard.. And he could managed to score 11 of them and did brake the record! Yes, not Larry Bird or Bill Russell.. Smart is now most 3 pointer made name in Celtics history with 11 in one game..
Jr. Smith and Klay Thompson did this before, they could managed to score 11 three-pointers in one game in last seasons.. I congratulate the Smart and leave you to watch with his amazing performance 👇👇👇
Thank you for reading, i hope we would have many more records in this season...