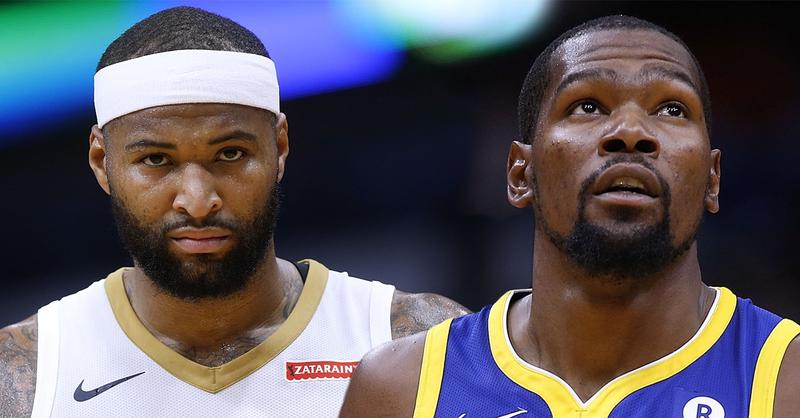 NBA superstar Kevin Durant admits he was surprised that the free agent DeMarcus Cousins signed a contract to the Golden State Warriors.
Many have been surprised when it was reported that Cousins ​​signed a one-year deal worth $5.3-million in two-time defending champion.
"I do not see how everybody let him fall into us," said Durant who went to the Philippines on Sunday.
Based on a report, there were no offer was given to Cousins, a four-time NBA All-Star, despite of his 25.2 points, 12.9 rebounds and 5.4 assists last season at New Orleans Pelicans.
He called on Golden State general manager Bob Myers to discuss his options.
Durant said that the Warriors were "excited" to play with big Cousins.
"Last year was just competitive, over and over again, and we needed an injection of energy," Durant said. "I think DeMarcus is going to provide that for us."
Cousins ​​is currently healing his heel injury and is expected to return to the NBA in December.
The defending champion added a new big guy that will be use to defend their title.