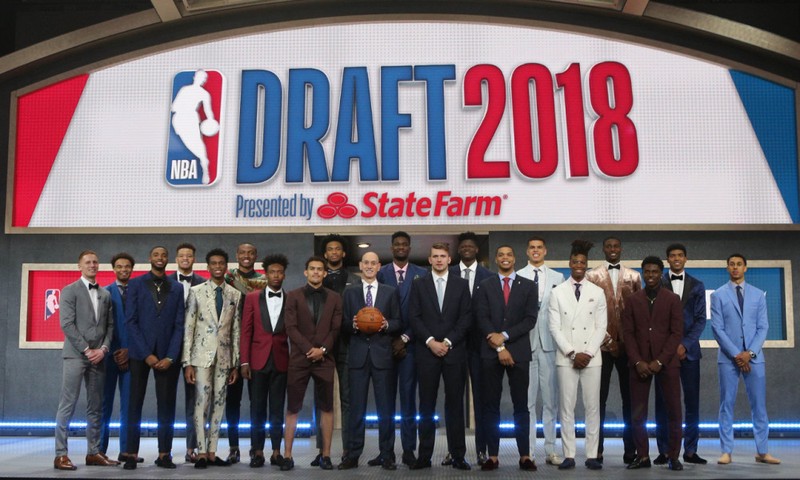 The NBA 2018/19 season has started, and a lot of young players have played the first games of a potential career. Let's see who impressed most and who disappointed the expectations.
Top Ones
Luka Doncic: the guard from Slovenia respected the forecasts. He is already playing like a veteran, carrying the Mavericks to a 2-1 record that is certainly above the expectations. He recorded 26 points with many great plays in an intense win against Minnesota. BIG talent.
DeAndre Ayton: the #1 pick of the Draft had a solid start. 18 points, 10 rebounds and 6 assists in the first game (against, coincidentally, Luka Doncic) and a lot of good plays to show his potential, both offensively and defensively. He is NBA ready for sure.
Trae Young: one of the most discussed players in the Draft, he started with an average 14 points in a loss against NY. Then 20+9 assists against Memphis, but the breakout game was his third: 35 points and 11 assists, with 6 three pointers. And the first win for the Hawks. If he can play like that more often, Atlanta's choice will not be criticizable.
Jaren Jackson Jr: he was considered to be one of the most complete players in the Draft by a lot of people. And he's giving reason to them: good offense, thanks to good shot percentages and post moves, and solid defense, with a lot of rebounds and blocks. Best game against the Hawks, with 24 points and 7 boards. He's not much mature yet, but his potential looks unlimited.
Allonzo Trier: let's be honest, no one saw this happening. Yeah, at the beginning of his last NCAA season, he was considered a first rounder. But last June, because of past injuries and lack of continuity, he went undrafted. So he decided to make a lot of GM's regret: 15 points in the opener, then 8 and 15 again last night. Maybe he'll never be a franchise-player, but right now, after just three matches, he looks like a reliable rotation player.
Honorable Mentions: Mo Bamba is starting to show his unique potential; his enormously long arms help him not just in the defensive phase (rebs and blocks) but also during the offense (his shoot is becoming reliable). Josh Okogie and Omari Spellman are taking advantage of the space they are given.
Flop Ones
Wendell Carter Jr: the former Duke bigman is not impressing. He did very good in the Summer League, but since the regular season is started he hasn't been able to show his talent. He'll probably grow during the year, as he did in his (short) college career.
Miles Bridges: since his first year in the NCAA, he raised doubts regarding his mental strength. In fact, in his first three matches he wasn't able to leave his mark. He has great athleticism and good touch, but he needs to become more consistent if he doesn't want to be considered as a bust.
Kevin Knox: in this case, the problem is not caused by his performances. Knox had a good start, with 10 and 17 points in the first two games, but then, last night, he had an ankle injury that could keep him off the court for a month. Knicks' fans have to hope that this is just casual, and not a sign of injury-inclination.