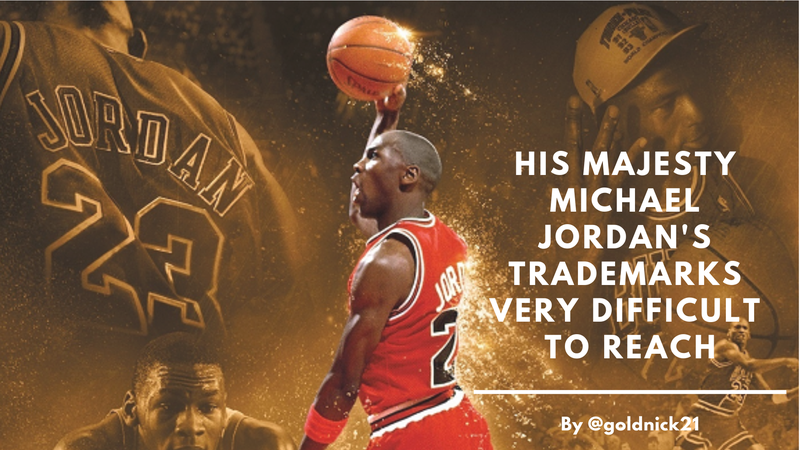 Within the history of the NBA there is a name that stands out and is nothing more and nothing less than Michael Jordan and is that during his career fascinated millions of multiple ways, more than 15 years ago he left the staves and is about to turn 56 years, performed feats and brands very difficult to reach, for a reason they call it his majesty and even though there are very good players nowadays, what Michael did while juice nobody does right now, his magic, his way of playing, the way of defining the matches, those miraculous baskets that defined championships are always worth remembering.

For this reason I will detail some marks that I leave very difficult to match, if you are ready get ready to see these incredible feats and at the end I will leave a video compilation so that we all remember his majesty with a top of his best plays, undoubtedly the best of all time.

Details of achievements:
He was in 10 occasions the "Maximum scorer" of the league
He got "6 championships" in his career.
On six occasions in those championships, he was the "Most Valuable Player."

Selected in

"14 occasions"

in the All star Game

I win the "slamdunk Contest" twice
Recognized as the "Most Valuable Player" in 5 seasons
In "3 campaigns" I lead in thefts

Five times I score "60 points or more."

In 34 games I basket between "50 and 59 points"

These were some of the most important brands that Jordan left us, if you remember others that are worth highlighting as important and difficult to match, leave it in the comment box and let's interact much more.
The promised I leave you a video, where you can see a top of the best 40 plays of His Majesty Michel Jordan.
See you in the next post.