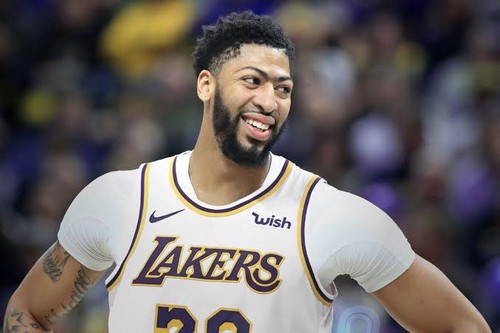 "I want to be the defender of the year. That will help my team win. This season's goal is defender of the year," Davis said. I hope that i will be selected for the all-defense team. It's unrealistic, but if our team scores 100 or less in each game, we can win. "
The non-season Davis was traded to the Lakers at New Orleans Pelicans. Davis, one of the league's top big men, he is considered a representative airborne commander who is good at attacking and defending.
His big stature, long arms, and athleticism made him a name for defense since Cantergi College. In the 2017-18 season, he averaged 28.1 points, 11.1 rebounds and 2.6 block shots, ranking third in MVP and best defender of the year.
---
***Can Anthony Davis join the all-defense team with LeBron James as Lakers hopes?***
Lakers are already looking forward to synergy between Davis and LeBron. Davis, who throws up to three points, is a big man with a wide range of attacks. If he plays with LeBron, who makes good use of the big man, his destructive power doubles.
But what the Lakers want from Davis is more defensive than attack. The Lakers gave 113.5 points per game last season. In short, more points were scored than goals. LeBron's defense fell far short of his prime, and Kyle Kuzma, who went forward to the front, also showed weakness in a one-on-one defense.
Davis is more defensive than the attack this season. If this mission is completed, the defender of the year, which has been targeted this season, will also be close.