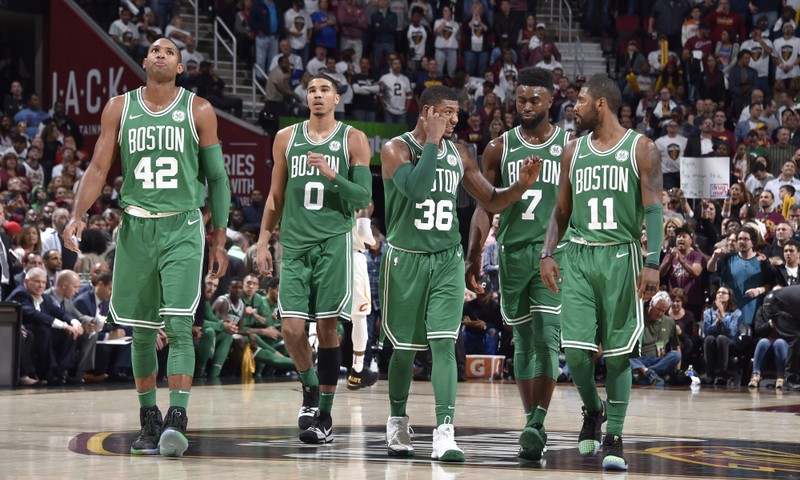 The Boston Celtics won the NBA (NBA) regular league game against New Orleans Pelicans at the New Orleans Smoothie King Center in Louisiana.
Kyrie Irving (26 points, 3 points, 5 rebounds, 10 assists), Marcus Morris (19 points, 3 points, 3 rebounds, 3 assists) Jayson Tatum (20 points, seven rebounds, three steals), Al Horford (20 points, four rebounds, three assists and three steals) and Terry Rozier (14 points, two rebounds).
Boston has two wins in recent games and six Eastern Conference games. On the other hand, New Orleans fell to fourth place in the Western Conference with a loss of four consecutive games.
Boston has shown offense from early on. Maurice and Horford scored a three-point shot over the edge of the New Orleans, where Anthony Davis was the starter. Boston, who showed off fire from mid-1Q to Irving, added a roger's buzzer to finish 34-21 in the first quarter.
Boston also maintained its momentum in the second quarter. New Orleans scored five runs in the fourth inning after a 2-yard start, and Boston, who flew away from the pursuit, managed to keep the lead over Irving and Smart's three-point shot. However, it was a disappointment to finish the second quarter with 11 points in the second quarter due to a mistake in the last minute and a lack of shooting.
A similar pattern was developed in the third quarter. Boston kept their lead by adding a well-balanced scoring profile to Hoff's goal, but the outfield defense did not go smoothly and it did not run farther. At the end of the third quarter, the score was 89-79.
Boston was tacked up to nine points early in the fourth quarter, but no more crises. Boston, who had a rookie shot in the middle of the night, then threw a three-point shot from both Horford and Irving. Two minutes before the end of the game, Tatum's dunk shot, which ran at 14 points, was actually a wedge.