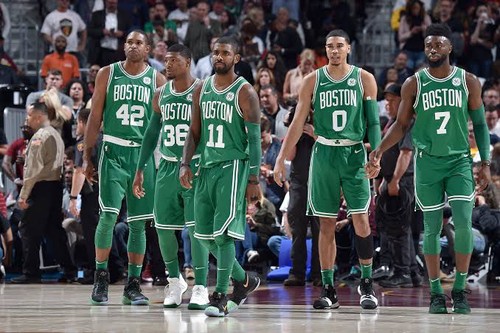 Boston was able to beat Brooklyn on three straight wins thanks to the players' success.
The Boston Celtics won the NBA's 116-95 victory over the Brooklyn Nets in the 2018-2019 NBA regular season at the TD Garden in Boston.
The Boston Celtics won their first game of the season with 24 wins (15 losses). Brooklyn, who lost three consecutive wins this season, lost 22 times in the season.
The Boston Celtics recovered from injuries and Kyrie Irving led the team with 17 points and six assists. Jayson Tatum also scored 16 points. Brooklyn had a 24-point lead by Rodions Kurucs, but it did not stop the team's defeat.
Boston, who allowed four starts for Brooklyn in the early game, gave the lead. Marcus Smart then made a three-point shot and Boston succeeded. In the second half of the quarter, Boston earned a score of 10 points. Boston finished 34-22 ahead of the first quarter.
Boston also continued in the second quarter. Bench players scored well and Boston had a difference of 43-25. In the middle of the quarter, Boston was not attacked smoothly and allowed the pursuit. Boston scored Spencer Dinwiddie just before the quarter ended with 56-45.
Both teams in the third quarter were tense with scoring. Midway through the quarter, Boston was smart and Irving scored a run and scored 14 points. Boston, who was dominated by Irving, who finished just before the end of the quarter, finished with a 86-74 lead in the third quarter.
With the start of the fourth quarter, Boston was sent off with three consecutive shots from Spencer Dinwiddie and Treveon Graham. However, Boston was back in action with Daniel Theis and Terry Rozier. In the middle of the quarter, Boston made a strong 104-84. Boston, who continued to lead in the ensuing season, won the final victory.