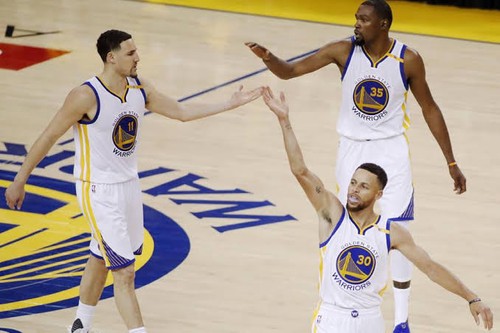 The Golden State Warriors struggled to win.
Golden State scored 130-125 at Sacramento Kings in Sacramento, California.
Golden State led by 76-64 until the first half of the day. However, he was in the third quarter with a score of 27-33. However, Durant and Curry scored Sacramento in the last minute and won.
Golden State led the first half 76-64. It was the result of a hot three-point shot and a smooth ball flow. Kevin Durant (18 points), Steven Curry (17 points) and Klay Thompson (16 points) all played well. Sacramento chased De Aaron Fox, Wille Cauley-Stein and Nemanja Bjelica with power.
Sacramento narrowed the gap for the third quarter. The outskirts that had been quiet in the first half burst, and a fast tempo attack also sparked fire. The Golden State went out with a curry, but did not get in the way with frequent turnovers.
Sacramento, who has been in the third quarter, has made the turnaround in the fourth quarter. It brought up the atmosphere with a hot firepower basketball. It was about 10 minutes ahead of the game with 4 minutes left.
The Golden State, however, was tough. Durant, Curry, and Thompson scored in a series of scoreless innings, leaving the game in overtime with a 30- Curry earned two free throws and led them to 128-125.
Sacramento was disappointed in the last minute game. It was the last attack in the last game but knocked down when Buddy Hill's three-point shot failed. Until the middle of the fourth quarter, the atmosphere was good but eventually the fight was over in the final concentration fight.
The Golden State scored 35 points, seven rebounds and six assists in 3P 5/14, Durant added 33 points and eight rebounds in eight assists and Thompson scored 27 points and nine rebounds.