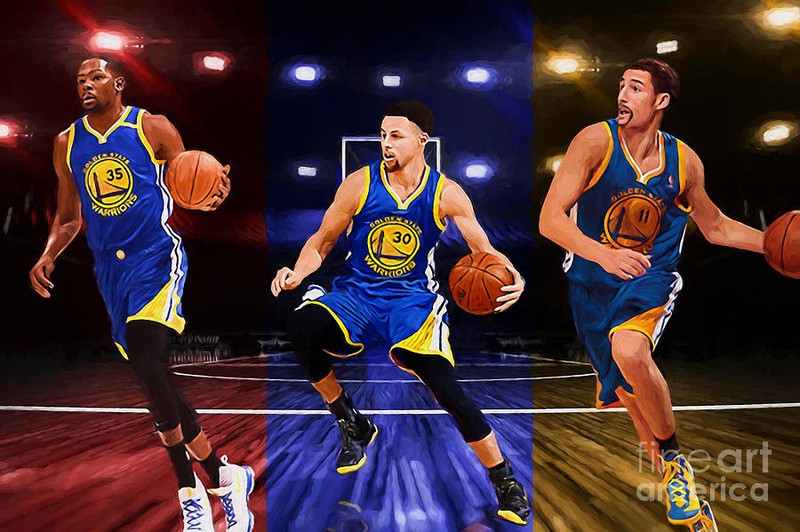 The Golden State Warriors beat Indiana Pacers 132-100 in the NBA 2018-2019 game against Indiana Pacers at Bankers Life Fieldhouse, Downtown Indianapolis, Indiana, United States.
The victory helped the Golden State record a season-high 36-14 record with 11 consecutive winning streaks. Meanwhile, Indiana has won two consecutive games and a record of 32-17.
A one-sided match has been played since the first quarter. Curry and Andre Iguodala scored in the 16th with a three-point lead from Stephen Curry. Iguodala and Kevin Durant continued their dunking.
The second quarter was no different. Klay Thompson scored 20 points and Golden State continued to score 20 points behind. The Golden State finished 69-48 overall.
There was no reversal of the second quarter. The Golden State was ahead of the 100 points (101-79) in the third quarter, including a 26-point lead in the third quarter. Golden State scored 32 points in the fourth quarter.
Curry scored 26 points in just 27 minutes. In particular, he tried eight 3-point shots and hit six. Cousins scored 22 points and Durant delivered 7 assists with 16 points.
Stephen curry the best three-time shooter in the history of the National Basketball Association (NBA), set a record for "All-American" at the Indianapolis.
Curry became the first NBA player to have scored more than 200 shots in seven consecutive seasons.
In addition, Curry has a staggering record of 400 successful single-season shoots (2015-2016). There are only 400 athletes who have won more than 300, but Curry is the only player with two (the rest are 2014-2017, 324 successes).
Curry was third in the NBA's 3-point shot (2332). The first and second places are Ray Allen and Reggie Miller with 2973 and 2560, respectively. However, Allen and Miller have achieved their record for 19 seasons and 18 seasons respectively, while Curry has achieved it for 10 seasons. Currie has been steadily succeeding in more than 200 3-pointers every season, so if he does not have a major injury in the future, he will likely be the most successful player in three to four seasons.
Unlike in the past, the NBA recently has a three-point shot with a "three-point shot". However, considering his shooting selection and his success rate (43.7% success rate for all three games) beyond Curry's common sense, his 3-point record is likely to be talked about for a long time among NBA fans.
WILL STEPHEN CURRY LEAD GOLDEN STATE WARRIORS TO 12 GAME WINNING STREAK AGAINST THE PHILADELPHIA 76ERS?