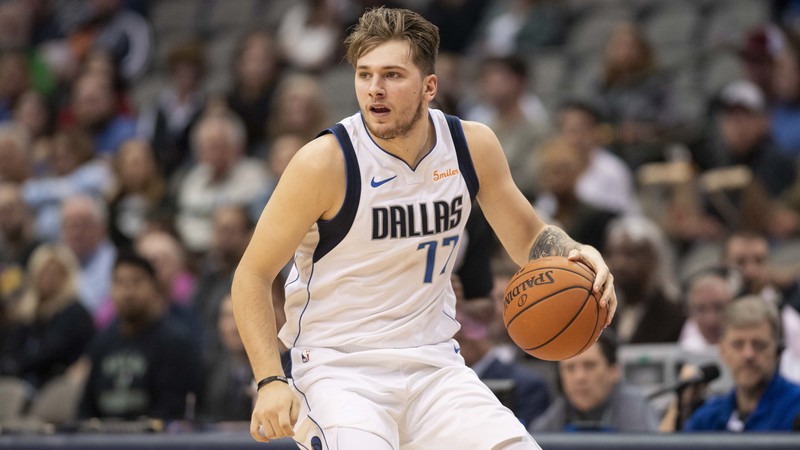 Luka Dončić made his NBA debut against the Phoenix Suns on Oct. 17. Luka Dončić scored 10 points and eight rebounds and four assists in 32 minutes. This was only the beginning.
Luka Dončić then slowed down to the NBA and showed amazing performance against the Houston Rockets. Luka Dončić, who scored 21 points, scored 11 points. In particular, the stabbing three-point shot with just over 57.8 seconds was enough to surprise fans. With this shot, Dallas had a thrilling victory against Houston.
Luka Dončići is showing off his side of the league at a game this season. Luka Dončić scored 3.5 points per game in a five-game winning streak five minutes before the end of the fourth quarter, In particular, Luka Dončići showed a remarkable concentration of victory points with a 63.9% shooting rate and a 61.5% success rate in a three-point shot in a clutch situation.
Luka Dončić posted 21.1 points, 6.4 rebounds and 6.1 assists in the month of December. In December, he won Double-Double 4 and won the Rookie of the Month in December. It is the second prize after November.
Is it because of such an activity? Luka Dončić won second place in the 2019 All-Star Game fan ballot, winning a total of 2,220,077 votes and winning second place in the Western Conference with a score of 2,220,077 votes. If Luka Dončić is selected for this All-Star, the newcomer will participate in the All-Star Game for the first time since Blake Griffin in 2011.
Dallas defeated Golden State, The defeat of the day led Dallas to a three-game winning streak, but Luka Dončić's performance was excellent. Luka Dončić scored 26 points, six rebounds and five assists, including five three-pointers.
After the match, Golden State players and Steve Kerr praised Luka Dončić. "Don Chichi is already an all-star player, and even if he is not selected for the All-Star this year, he will do it someday," said Stephen Curry, who led the team with 48 points, "I can not believe it. "It's fun to watch the NBA's future through Luka Dončić," he said.
Luka Dončić has scored 20.2 points, 6.7 rebounds and 5.0 assists in 32 games in 42 games this season. In the 21st century, there were only two players with an average of 20 points, 5 rebounds and 5 assists in the rookie season. Oscar Robertson, Michael Jordan, LeBron James, and Tyreke Evans are the only records they have ever seen. Robertson was 20 points, six rebounds and five assists. If Luka Dončić keeps doing so, he becomes the second player to reach that record.
I wonder if Luka Dončić can continue his current activities and make his name as the best newcomer in history. The era of 'Hallelujah' Luka Dončić is just beginning.