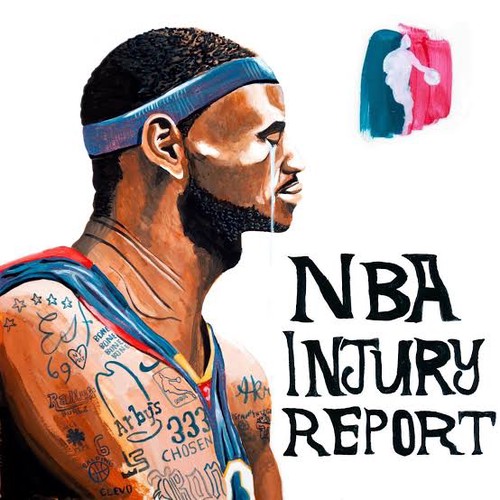 Joel Embiid is uncertain whether he will play against the Portland Trail Blazers.
According to Reports, Joel Embiid had a clash with Ricky Rubio in a game against Utah on the 28th, with minor injuries to his left knee in the course of the game and it was reported that his performance against Portland was unclear. Joel Embiid is not expected to attend the training on the 30th, and Philadelphia is expected to watch Joel Embiid status before the match and decide whether to play. If Joel Embiid is absent, the position is expected to replace Mike Moussa or Amir Johnson.
In addition, Paul George who had injury against Phoenix on the 29th, is likely to play in the away game on 31st. In the games to be played on the final day of 2018.
▶ DETROIT PISTONS
Glen Robinson III - Left ankle pain (Probable)
Ish Smith - Right Femoral Injury (Out)
Henry Ellenson- Left Ankle Injury (Out)
▶ ORLANDO MAGIC
Timofey mozgov - Right knee pain (Out)
▶ MINNESOTA TIMBERWOLVES
Derrick Rose - Right Ankle Injury (Questionable)
Jeff Teague - Left Ankle Injury (Questionable)
Derrick Rose is on the list of injured players again and is unlikely to play in the Miami Heat and away games on 31st. According toreports, he was injured on his right ankle as he attempted his last shot ahead of the Atlanta Hawks in August, and eventually he was named on the injured list. Jeff Teague who recently announced his extension of six consecutive games due to a left ankle injury, is also reporting that the game is still uncertain.
▶ MIAMI HEAT
Wayne Ellington - Disease (Questionable)
Udonis Haslem - Disease (Questionable)
James Johnson - Questionable
Derrick Jones Jr. - Migraine (Questionable)
Gorandra Bitch - Knee Injury (Out)
Dion Waiters - Left Ankle Injury (Out)
▶ CHICAGO BULLS
Bobby Portis - Right Ankle Injury (Out)

Denzel Valentine - left ankle injury (Out)
▶ TORONTO RAPTORS
Kyle Lowry - Waist Injury (Out)
Jonas Valanciunas - left fingers out (Out)
▶ OKLAHOMA CITY THUNDER
Alex Abrines - Abdominal Pain (Out)
Paul George - Probable in the right thigh
André Roberson - Patella injury (Out)
▶ DALLAS MAVERICKS
DeAndre Jordan - Questionable on left knee
Wesley Matthews - Right foot injury (Questionable)
Dennis Smith Junior - Right wrist injury (Probable)
It is reported that DeAndre Jordan who bruised his left knee in a game against New Orleans on the 29th, was absent from the team training on Oct. 30 and his opponent in Oklahoma City and home game was unclear on 31st. If Jordan is absent, Dwight Powell is expected to fill the spot.
▶ PHILADELPHIA 76ERS
Joel Embiid - Left Knee Injury (Questionable)
Markelle Fultz - Left shoulder injury (Out)
Jason Smith - Left Foot Surgery (Out)
Justin Patton - Right Foot Surgery (Out)
▶ PORTLAND TRAIL BLAZERS
Injured player- NIL
▶ SACRAMENTO KINGS
Marvin Begley III - Left knee injury (Out)
▶ LOS ANGELES LAKERS
Michael Beasley - Out of Personal (Out)
LeBron James - groin injury (Out)
JaVale McGee - Questionable
Rajon Rondo - Right Finger Injury (Out)
PLEASE NOTE: that players marked as Probable or Questionable may change their status before the start of the game depending on the situation.
From the 2018-2019 season, the NBA will require each team to submit a report of injury or illness by 5 pm on the day of the game. The team must state the players' recovery status and the length of their absence, and the NBA is sharing it at 1:30 pm, 5:30 pm on the day of the game and just before the game. The injuries used in this article are based on this.