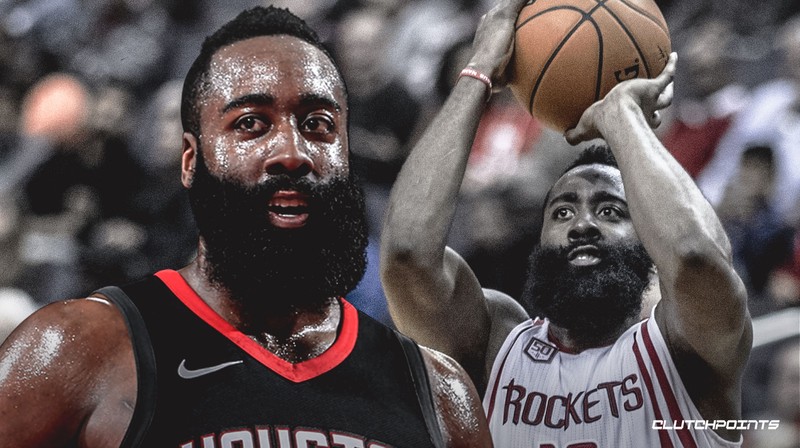 Could I play basketball better than this? Nowadays, James Harden's play is what comes to mind.
James Harden continues to rise. Harden led the Houston 125-113 victory against Denver Nuggets in the regular season of the NBA 2018-2019.
Denver is currently the No. 1 player in the Western District. However, Harden's play was still intact. Harden, 32, 5 rebounds and 14 assists, scored a three-point shot after Jamal Murray had a crossover dribble.
Harden has more than 30 runs in 13 consecutive games. Only 7 of those games with more than 40 points were played. Triple-double also achieved three times. During this period, Harden's average record was 40.2 points, 6.8 rebounds, 9.6 assists, and 1.9 steals. The free throws per game were 12.2. It is virtually impossible to control.
Harden had a strong confidence in his play after Denver's transition, saying, "It's impossible to stop me." Harden said, "As expected, Denver positively traps me, and every time I catch the ball I put two of them in. I feel like I have a double team in every game these days. I will continue to visit and I will know how to save my colleagues. "
Houston's performance is also rising vertically. Houston, who had been in 14th place in the Western Division early in the season, had 12 wins and 2 losses in 14 games and climbed to fifth place in the West. Riding with Denver in the first place is 3.5 games, and riding with Golden State is only 2.5 games. If the present trend continues, it is not a dream to be ranked number one.
What's even more impressive is that Houston's power is not normal. Chris Paul, who led the back-court with Harden last season, is missing eight consecutive games in the aftermath of a hamstring injury. Paul has not appeared on the court since his off-season game on December 21st. Carmelo Anthony is out of power, and James Ennis are still unable to play. Under these circumstances, Harden is in fact leading the Houston with a one-man show.
The likelihood of winning the MVP for the second consecutive year is also rising. NBA.com placed Harden first in the MVP race column , replacing giannis antetokounmpo of Milwaukee. In the column on December 29, Harden ranks sixth. Recently, Harden's work and presence is a big part of how intense it is.
Is it possible that Harden can keep the present dreadful rise? Harden, who is headed by Houston, will face Milwaukee on Wednesday with giannis antetokounmpo. In this game, two powerful MVP candidates are expected to be confirmed at once.