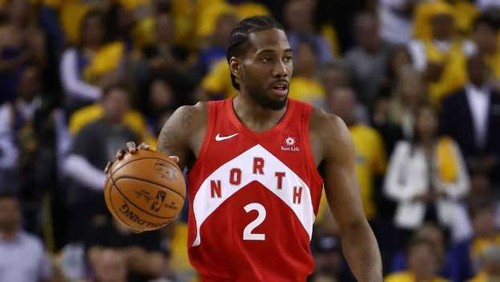 "The season is not over yet. I do not think I have any problems with FA. "
The performance of Kawhi Leonard of this season was really ignorant. Leonard, who was traded from the San Antonio Spurs last summer to the Toronto Raptors, scored 26.6 points (FG 49.6 percent) and 7.3 rebounds (3.3 assists) in 30 regular-season appearances in 60 regular games this season.
Leonard's performance was even more overwhelming for the playoffs. Leonard, who led the team to the first finals of the season with a remarkable score of over 30 points per game from the first round to the third round of the playoffs, continues to play in the final stages. Toronto, which has won the Final 1, 3, and 4 games.
As Leonard has shown his remarkable adaptability in Toronto and has regained his former strength, the attention of local media and professionals and fans is naturally turning to Leonard who will be free Agent after the end of the season. Already in the early part of the season, many rumors have been pouring over his next destination and a rumor has flowed recently.
Leonard, however, did well in answering questions surrounding his future. "It's not the end of the season yet," Leonard said in an interview. These questions are not right and I do not think I have any problems with the FA. "
Meanwhile, Toronto will challenge the Golden State Warriors at their home ScotiaBank Arena, Toronto on the 11th.