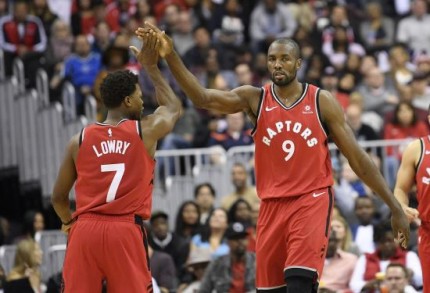 The Toronto Raptors' Serge Ibaka (29) was the fastest-paced player in his career. Kevin Durant and Russell Westbrook were the strongest defenders in the Oklahoma City Thunder, which had a powerful attack option. The NBA defensive first team, which proves to be the best defensive player in the NBA, has also been named three times.
But his prime was not long. He was injured in the 2014-2015 season and did not show his previous defensive skills. He moved to Orlando Magic in 2016. After a disappointing performance, he was traded to Toronto. At one point, the average block shots, which were an average of 3.7, were reduced by half.
His first year, a three-year contract with Toronto, has not changed his last season. The 12.6 points scored after an average of 27.5 minutes in 76 games was the lowest since the 2012-2013 season. 6.3 rebounds were the lowest since the 2009-2010 season with his debut. Considering that he played only 18 minutes per game in the debut season, it was the lowest of his career.
The pre-game outlook was not good. Team Ace Kawhi Leonard was missing due to injury. Leonard needed to play in the away game against the Los Angeles Lakers with LeBron James, the best player in the league.
But there was Ibaka in Toronto. Ibaka, who went to the center, had a steady middle shot and a three-point shot at the start of the game. He then played 3 games with Kyle Laurie and continued to score the ball. Shortly after catching the offense rebound, the bank shot immediately.