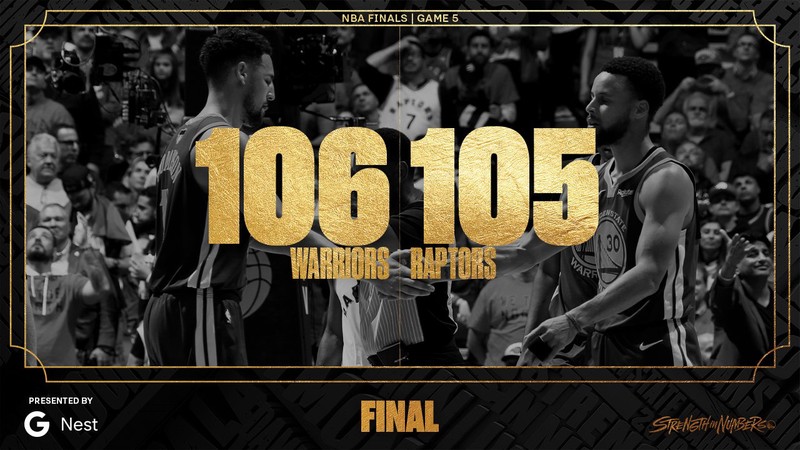 The Golden State Warriors beat The Toronto Raptors 106-105 in the fifth game of the 2018-19 NBA Finals at the ScotiaBank Arena, Toronto. Golden State changed the series to 2-3 and advanced to Game 6.
Golden State was determined and has been raving since the first quarter. Durant returned to the game with 11 points, including three 3-pointers.
In the second quarter Durant was dribbling and he collapsed. Durant could not walk alone, and he left the stadium with his colleagues. The crowd applauded a standing ovation for a sad injury. Durant had 11 points, 2 rebounds, 1 block.
The Golden State players were not shaken by Durant injury, DeMarcus Cousins ​​and Stephen Curry continue the mood. After finishing the first half 62-56, Golden State advanced to 14 points in the third quarter.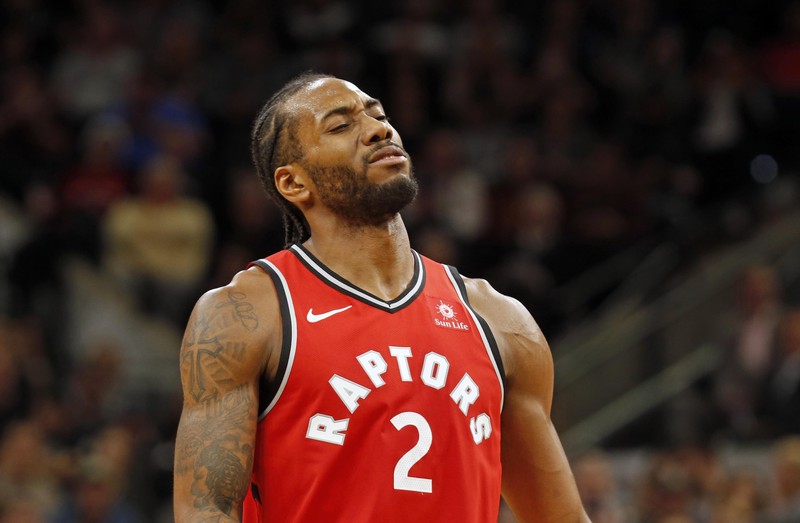 Toronto's ace Kawai Leonard has exploded in a tense fourth quarter. Leonard was a little sluggish and scored 10 points, including two 3-pointers in a row, with a score of 93-95.
Leonard changed the scores to 103-97, six minutes to the end of the third minute. It was a bold battle for the Golden State when there was only one running time.
After an opponent's time-out, the attack failed inevitably and was hit by a three-point shot from Klay Thompson, who received the screen. Toronto, whose hands were cold during the run time, did not score except for two score tied violations by the end of the game.
On the other hand, Golden State found concentration. With less than a minute left in the fourth quarter, Curry and Thompson (the Splash Brothers) succeeded in a three-point lead in the first half.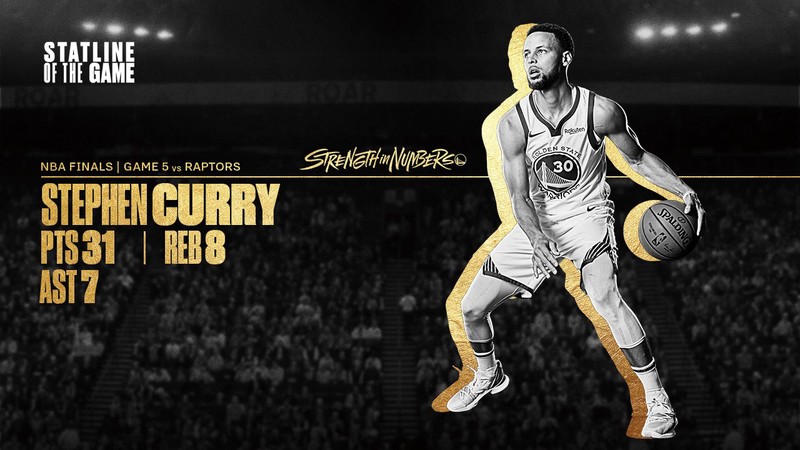 Curry scored 31 points, 8 Rebounds, 7 assists and Thompson scored 26 points, 6 rebounds, 4 assists, 1 steal for the Golden State. The two players collaborated on 12 3-point shots.
DeMarcus Cousins scored 14 points, 6 rebounds, 1 assist, 1 steal, 1 block and Draymond Green also scored 10 points, 10 rebounds, 8 assists, 1 steal.
Toronto, meanwhile, missed out on a three-point shot from Golden State despite Leonard scoring 26 points.
Toronto, who had three wins in the tournament and one step closer to winning their first title in the team's history, faced strong opposition from defending champions at home. The Game 6 will be played on the 14th.