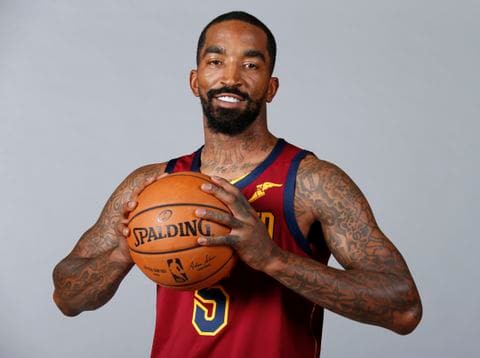 The goods of both sides are compared.
J.R. Smith (33) is a 1985 shooting guard. NBA player who has had the most 3-point record in one game and has excellent shooting ability. He has a good overall shot ability, so he scored at any time, anywhere. J. R. Smith contributed to Cleveland's 2016 NBA Finals with this shot.
But there was an incident that drove Smith and Cleveland away last season. It is a 'reverse run case'. Smith grabbed an attack rebound in the first game of the NBA Finals against the Golden State Warriors with four seconds remaining. But it was not just put-back scoring, but a backlash that drove the game to an extended lead, which was the cause of the defeat. Cleveland was the runner-up.
And this season, J Smith did not make atonement, but blamed the team and bought fans' favorites. When Cleveland missed a losing streak, Smith say's "The goal of the club seems to be in losing, it seems to be only tank thinking."
Eventually, Smith is expected to leave Cleveland. "It's clear that Smith will not play in Cleveland anymore, and he does not want to play in the team anymore," Smith said.
However, Cleveland was a pro - "The Cleveland are taking off for Smith's trade, and I have contributed to his contribution, his contribution to the 2016 championship and my luck in the future."