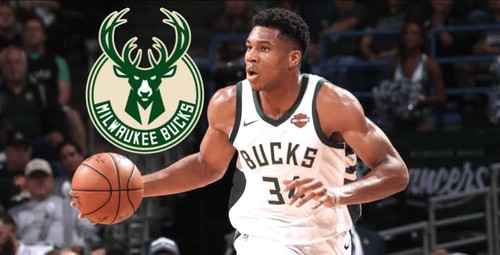 According to Reports, "It may be hard to realize, but Golden State is a team that can sign Antetokounmpo." Indeed, Antetokounmpo is part of the same agency as Ace Stephen Curry of Golden State. It can affect his future. Instead, he stressed the importance of Antetokounmpo's will.
---
Will Antetokounmpo stay in Milwaukee to the end or join the super team?
Antetokounmpo will receive a salary of $ 25.8 million next season. If he doesn't sign a SuperMax deal with Milwaukee next summer, he can qualify as a free agent in 2021.
Some senior team officials reported that Antetokounmpo could leave because of Milwaukee's small market. An NBA executive told a real GM last month that "If Milwaukee doesn't win quickly, Milwaukee will lose Antetokounmpo."
---
Milwaukee topped the East League regular league last season with Antetokounmpo active. Driven to the Eastern Conference Finals. However, they were eliminated last season without exceeding the NBA winner Toronto Raptors. Many players have left the team because of the championship. A typical example is Kevin Durant, After playing as an ace of Oklahoma City Thunder, he moved to Golden State in 2016. It can happen to Antetokounmpo.
---
Golden State has experience of creating a super team. Curry, along with Klay Thompson and Draymond Green, built team power and then recruited Durant and DeMarcus Cousins. That's why Golden State has been in the final for five consecutive years and won three NBA titles.
Meanwhile, Antetokounmpo, who won the regular league MVP last season, scored an average of 27.7 points, 12.5 rebounds and 5.9 assists in 72 regular league matches.