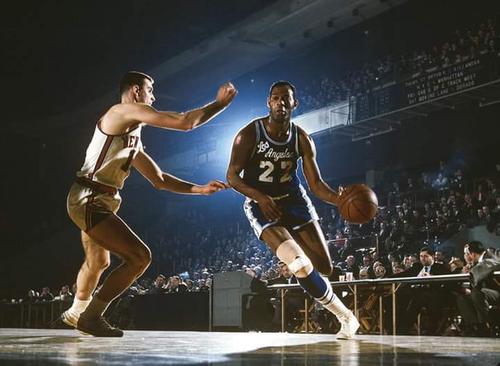 ELGIN BAYLOR
1958-1971 years playing
Nickname: Mr. Inside
11x All-Star
1977 Hall of Fame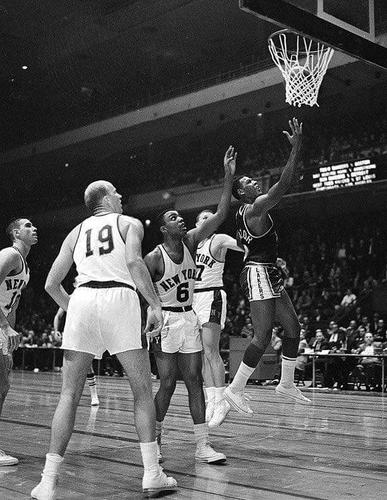 We all watch LeBron go coast to coast full speed and flip the ball into the basket or watch Kobe get into the lane, fade away or float a jumper or if y'all watch Jordan highlights and see him doing all those magical moves while in the air, we think wow these are special players. Elgin Baylor was a player that had all those moves.
Baylor was the first of the highfliers. He wasn't flashy for the sake of showing off, he simply saw the game differently than other players of his day. He could leap in the air, which gave him the ability to see over other players. He could hang in the air while driving to the basket, which allowed him to get fouled and still make shots. His combination of speed, quickness and athleticism made him impossible to guard, and once Baylor took flight, everyone else could only stand by and watch.
In Baylor's rookie season he averaged 24.9 PTS and 15 REB. Later in his career he teamed up with Jerry West and formed a duo called Mr. Inside (Baylor) and Mr. Outside (Jerry). From 1961-1963 Baylor avg 34.8, 38.3, and 34 PTS but even with that Baylor still is considered underrated, but why?—Big reason why Baylor is considered underrated is because he was overshadowed by his peers. Even thought he was a great scorer, he never led the league in scoring (hard to do when you play in the same league with Wilt Chamberlain). Baylor was the most dominant SF of his time but still didn't led the league in any major offensive category. Even worse for Baylor, he's considered by many the greatest player to never win a ring, a title no great player would want to have. Baylor performed very well in the playoffs and went to the finals 8 times, 7 of them against the Celtics. He fought great battles against Bill Russell and the Celtics, he was unstoppable against them and even scored 61 points in one of the finals games, which is still an NBA record, and went to 7 games with them 3 times but still came up short every single time.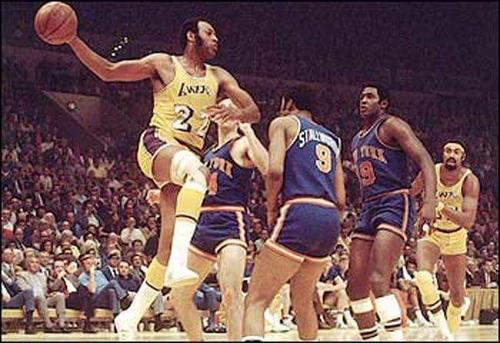 Baylor retired 9 games into the 1971-72 season, the year the Lakers finally won the NBA title. Despite the fact that Baylor never won a ring, his individual accomplishments transcended the game. Baylor means so much to the game, not because he was a special player, but also because he showed the basketball world that there are more ways to play the game. He style of basketball helped the game evolve into the sport it is today.