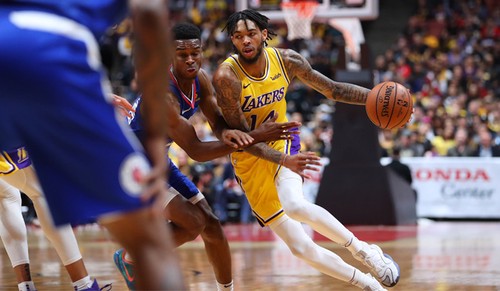 The purple and gold was outclassed by fellow Los Angeles club just this Saturday night that led the Lakers to an ugly preseason record of (1-3). A night that thought to be another opportunity for Brandom Ingram to showcase his game ended up a gruesome double digit defeat of 103-87 in favor of the Clippers. Ingram only dropped 10 points with bad shooting performance, making only 3 out of 10 in the field.
The Lakers best player Lebron didn't play for the first time in this 2018 preseason game that played a big factor why the team lose. With the lack of playmaking in Lonzo and Lebron the club really struggle particularly in this one although Rajon Rondo tried as humanly possible to facilitate the game with 10 dimes.
Meanwhile Kyle Kuzma played a fairly decent game putting up 15 points to go along with 4 boards. While Lebron was the only player to rest not listed as injured in the Lakers, the Clippers decided to rest some of their key players like Teodosic, Beverly and Gallinari. And with the win tonight the Clipps made sure a three straight win without losing even once as of now.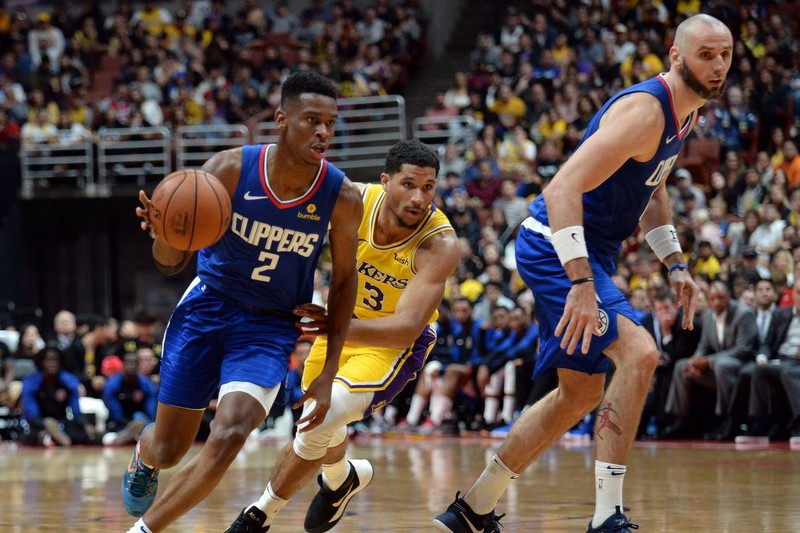 Shai Gilgeous-Alexander the Clippers 11th pick in last June's draft able to put up a decent game logging 12 points and snatching two steals in a toe to toe Los Angeles matchup until the third quarter. Six Clippers players performed double digit numbers which only three players from the Lakers provided those scores. Giant center Marjanovic played efficient 7 minutes by dropping 11 points with 6 rebounds and a block that helped the team win.

Despite an inefficient game from Tobias Harris, he was still able to contribute an almost double double performance with 18 points and 8 boards. Two Clipps big men also lift up the team with Gortat and Harrell combined for 22 points and 15 rebounds.
But the star of the night really was the reigning Sixth Man of the year Lou Williams, shooting long range daggers that separate the Clippers from the Lakers in the fourth quarter of the game. Lou shot 3 out of 4 from the long distance that gave him 19 points playing only 19 minutes as well and not missing even once from the foul line, making sure shooting all those 6 free throw attempts.