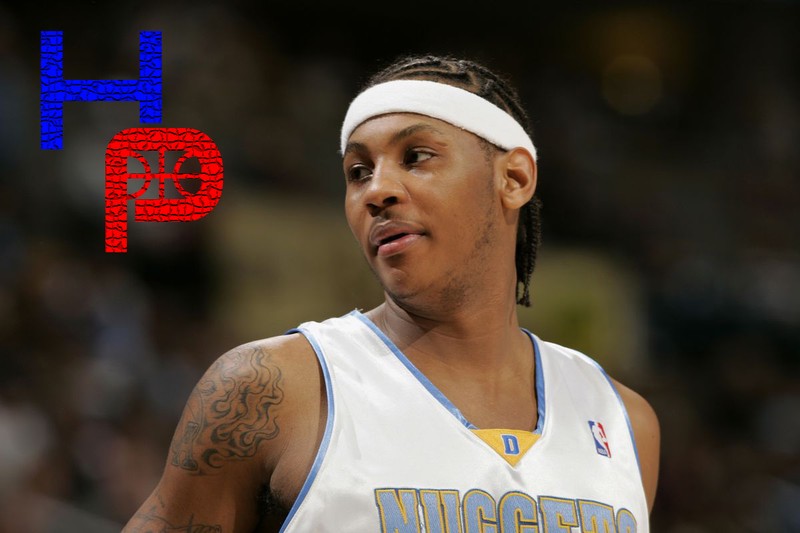 Melo is one of the unluckiest greats in the history of the nba, just by using the eye-test he was one of the best scorers the game has ever seen, he could do it all-around when it comes to scoring he almost have no flaws just like how we view Kevin Durant or Tmac or any small forwards we have witnessed on a basketball floor.
Before you continue reading let me remind you that its just my own opinion, probably due to generation thing like I live in the era of Kobe so maybe I am a little bias here.
I call him unlucky because he played with a great team together with Allen Iverson while they were both together in the Nuggets where it was Coach Pop and San Antonio Spurs heydays with Duncan, Manu and Tony Parker. It was also those days where the Lakers got Pau Gasol and Kobe led the Lakers to three consecutive finals winning two of 'em.
By sheer talent alone Carmelo was neck and neck with Lebron, KD, Tmac(I view him as a small forward), Larry Bird, Grant Hill, Scottie Pippen, Kawhi Leonard (who is knocking behind Larry Legend), Julius Erving and who ever NBA legends at small forward position you can think the upper echelon kind of guy the one who can be the best player on a championship team.
Lebron easily put him at the top of the conversation with Larry Bird(still can make his case tho) and I'll put KD just ahead of Melo just by an inch not because of the rings but KD is a better defensive player than Melo, but If you watch during playoffs Melo was viscious and competitive at the defensive end on a Nuggets jersey.
PROMO LINKS:
https://www.facebook.com/nbacourtvision
https://www.facebook.com/JulsPorts
https://www.facebook.com/animecravers
https://www.facebook.com/librengcrypto
https://steemit.com/@julstamban
https://twitter.com › engrjulstam
https://www.facebook.com/hooppress/
https://www.linkedin.com/in/julius-tamban-2a7865167/