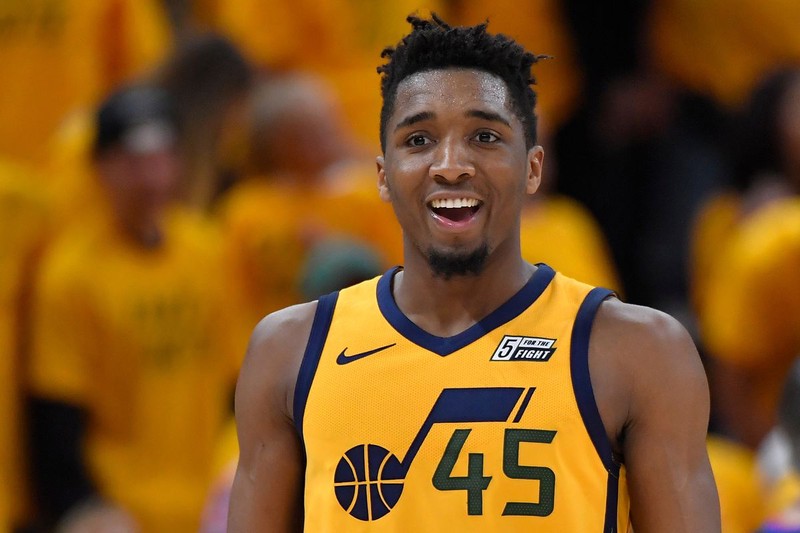 Donovan Mitchell agrees to 5-year, $195 million extension with Jazz. Without a doubt this is a win-win scenario for both the Utah Jazz and Donovan Mitchell as the young stellar just established his game last season and also named an All-star as well, he is for sure the centerpiece for this Jazz.
This is a huge win for the Utah Jazz and Donovan Mitchell.
Jazz get their franchise player under contract for the next six seasons (including this year) and Mitchell could earn up to $195.6 by making any of the All-NBA teams. According to a tweet from Bobby Marks
I consider Mitchell as the 2nd coming of Dwayne Wade with the height and athleticism, and the way he carries the Jazz offense like how the young Wade had done in the past.
Mitchell is locked for six seasons for Utah including this year that is a great opportunity for the Jazz to surround Mitchell with young prospects and allstars to compete for a Championship title as the Jazz had shown great battles just last playoffs.
Please follow our page on IG: @hooppress.ph
And don't forget Follow and like us on Facebook: https://www.facebook.com/hooppress/
And if you could also Subscribe to our Youtube Channel: https://www.youtube.com/channel/UCV5SEzBoquyjgpe3jtJisKQ?view_as=subscriber