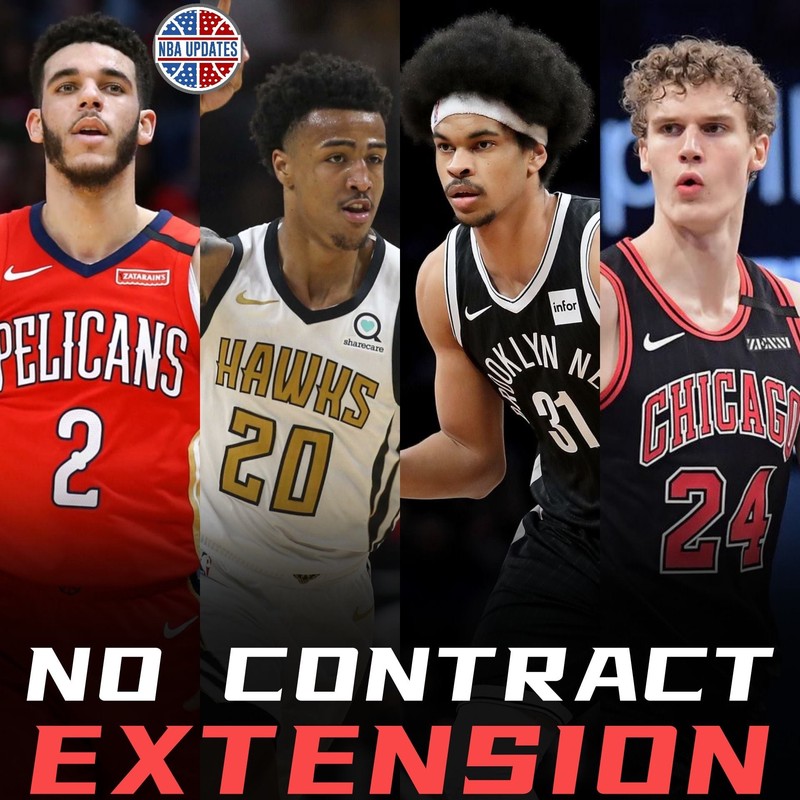 Lonzo Ball, John Collins, Jarrett Allen, and Lauri Markkanen are notable players who did not reach an agreement on a contract extension with their respective teams. They will become restricted free agents next offseason.
Their decisions either could be a bad move or good move because if they done well this season like a super great season then their stocks could be a lot higher than the team are currently offering them right now.
Lonzo Ball I can not see him going to other teams that fit him the most with the excemption of the Clippers I think the clipnation badly needed a true pass first point guard and a facilitator.
John Collins and his buddy Trae Young is one of the best young and upcoming duo in the NBA today so hope he could be resigned with the Hawks and the team better match any offer from the outside world.

Jarret Allen on the other could be testing if there is a greener pastures because it would surely seem that he will not be getting a lot of touches in Brooklyn now with both Kyrie and KD on the roster.
Lauri prolly will stay I think so there is no other option for him to go out of Chicago as there were a lot of great fours on almost any nba team.