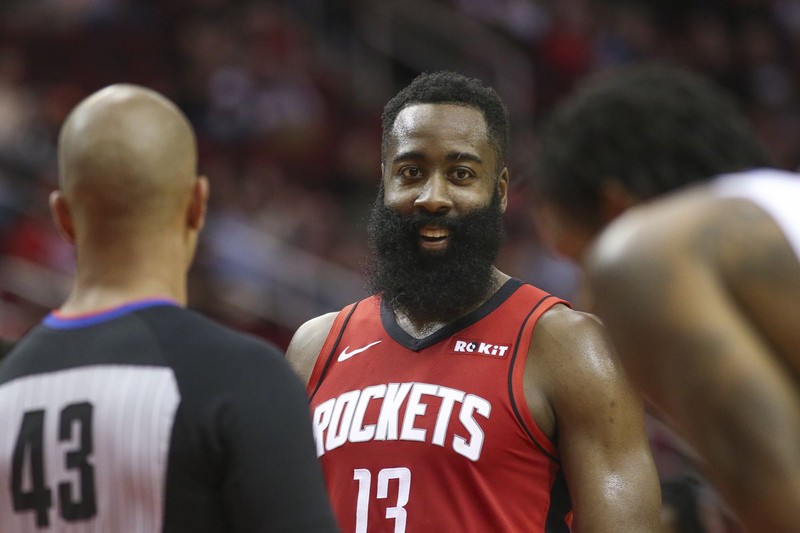 A big topic of conversation in this still early nba season continues to focus on a potential James Harden trade. James harden declined to sign an extension with the Houston Rockets there are also rumblings that he's unhappy with the direction of thefranchise.
Remember he reported late to the rockets for training camp when he was in practice he threw a ball at a teammate basically James Harden was doing whatever he could to make it known that he's not exactly happy playing for the Houston rockets
Right now the only problem for James Harden though is that he's under contract with the rockets for the next three years add to that he's the fourth highest paid player in the league so when you're trying to trade contracts of that amount it can be a little tricky to find a trade that'll work and that'll make all the teams involved happy but that hasn't stopped people from speculating about potential James Harden trades.
Below is a potential James Harden trade scenario
Cleveland Cavaliers Receive: James Harden, PJ Tucker, Danuel House Jr.
Houston Rockets Receive: Kevin Love, Darius Garland, Isaac Okoro, Dante Exum, 2021 1st Round Pick, 2023 1st Round Pick
Collin Sexton looks like living to the hype right now and is an uprising all-star player, they can both play well as Sexton is a legit shooting guard Harden can play the point guard position and also Larry Nance and Drummond is playing well too.