With Kevin Durant parting ways with the Golden State Warriors just this offseason after a devastating loss against Kawhi in Toronto, due to a lot of injuries. This could be a great opportunity for both of the team's original core with Stephen Curry and Draymond Green as the engine that runs the floor for the Warriors.
Curry could revive his MVP career this season and Draymond could put up big numbers in all of his statistical categories and have a legitimate chance of winning the defensive player of the year.
This is a revenge season for the wounded Warriors as most fans and experts counted them out to not make the playoffs this season.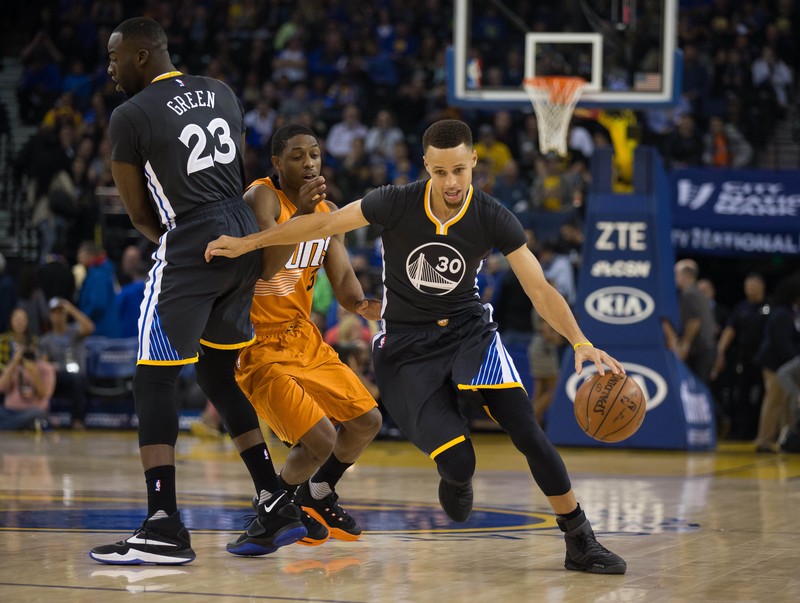 This play is the Warriors deadliest weapon somebody must figure out how to stop it Draymond Green screams Stephen Curry's defender giving Curry a separation he needed. What do you do in this situation you could have the other bigger defender hang back to make sure nobody gets to the rim.
But then Curry is open for a three-pointer and he doesn't miss those like effort okay you can't let Curry shoot a three so both defenders know the problem. There is Steph, can just flip the ball to Draymond who can pass or shoot against a four-on-three you don't want curry shooting and you don't want to dream on destroying your defense so you have the small defender and big defender SWAT no because curry is extremely nimble and will embarrass that big guy so what do you do?
SEEYAH ON THE NEXT NBA EXPRESS!