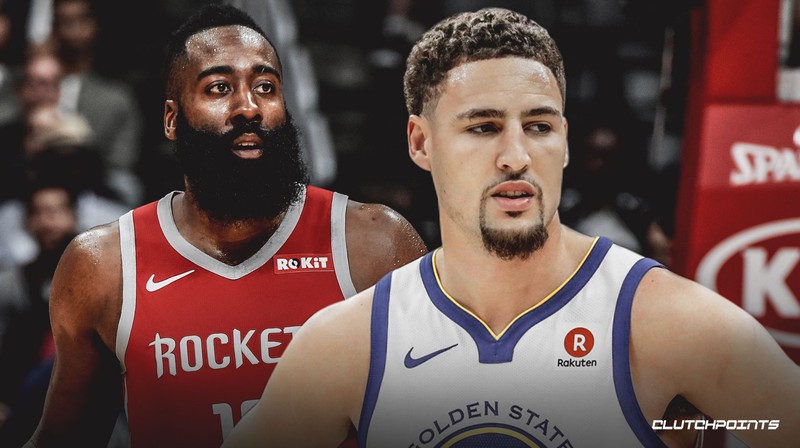 Here is another article of NBA EXPRESS and today we have a fresh Golden State Warriors news and rumor video we're gonna dive into all the latest news that is happening in and around the golden state borders starting with how about the owner Joe Lacob high praise for Klay Thompson and potentially being the best two guard in the entire NBA.
So it all starts of course way back during the NBA Finals missplay Thompson obviously has a torn ACL we know about it it's tired of talking about it but the rehab is going well there have been no setbacks and he looks to be on track to return potentially may or a fight by April March May that kind of area is it's an eight to ten month injury so he will be back for the postseason now we know he's gonna be back for the postseason.
But he's received very high praise from the owner Joe who of course was saying in a quote
"well personally I think he's the greatest two guard
I'm old-school I know its position less
basketball but I go by positions to me
he's the greatest two guard on the planet
he's both ends he's a two-way player
that great size for a shooter"
listen the question is here for you guys is Klay Thompson actually the best two-way shooter or to a core I guess yeah I should say in the entire NBA now think about it though yes there's LeBron yes there's Durant but those are three you know they've played a four to the power four they're not playing the two guard they're playing the three and the four so he actually break down the list of actual two guards.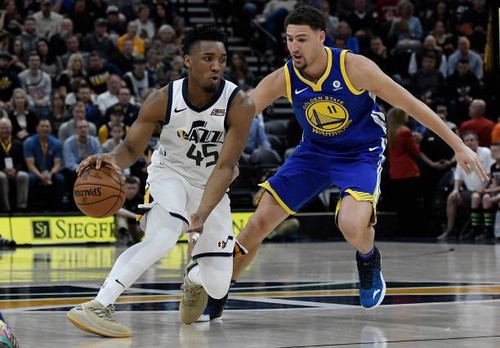 You guys quite google it right now going who is an actual to guard what does it say about two guards listen the deal is that I have people that actually agreed klay Thompson is the best two guard in the NBA here's my ranking Thompson one Harden two, Oladipo three, Butler four, Donovan Mitchell at number five now you can debate Mitchell at five debate Butler and you know five six seven eight whatever what's important is one through two one versus two harden first Thompson who would you rather have overall on your team.
Klay Thompson is helluva defender a way better defender than James Harden and you can't really make an argument that James Harden is a better scorer because Klay Thompson is an elite shooter of the basketball and a great scorer as well so you try to have a bit score kind of ball hog bad defense or a bit score great shooter not a ball hog plays great defense I think Klay gives a hundred percent right here if you're actually picking who you want to start your team with I'd argue that any NBA GM all right the majority of them if they have to pick like two guard you can start with anybody they would take Klay over James Harden.

Promo Links:
https://www.facebook.com/JulsPorts
https://www.facebook.com/hooppress
https://www.facebook.com/Anime-Cravers-1181202348650650/
https://twitter.com › engrjulstam
https://www.linkedin.com/in/julius-tamban-2a7865167/